Smrikva Bowl Tournament
ATP/WTA SB Club
ATP/WTA Smrikva Bowl Club aims to list Smrikva Bowl players who were able to collect ATP/WTA ranking points.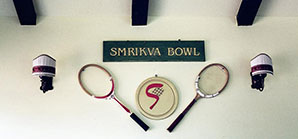 The following list is based on public information and will be updated.
As of 9th of September 2019, the list is updated including the 2013 Smrikva Bowl generation. There are several talented players in younger generations that started to be ranked on ATP/WTA ranking lists but for the moment the list include only the full list of players who played Smrikva Bowl from 2002 till 2013 and partial list includes players who played since 1996 till 2001.
The list of 330+ players with ATP/WTA ranking points is the following:
---
2013 (102 tennis talents) – 5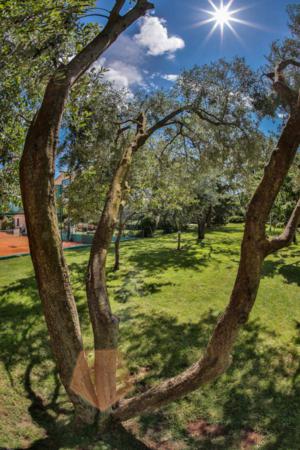 Girls – 44 (0)
Boys – 58 (5)
Carlos Alcaraz Garfia (ESP) – 501 ATP (Apr 2019)
Holger Vitus Nodskov Rune (DEN) – 555 ATP (Jul 2019)
Jérôme Kym (SUI) – 1234 ATP (Sep 2019)
Luca Nardi (ITA) – 1424 ATP (Jul 2018)
Hamad Međedović (SRB) – 1609 ATP (Aug 2019)
---
2012 (106 tennis talents) – 15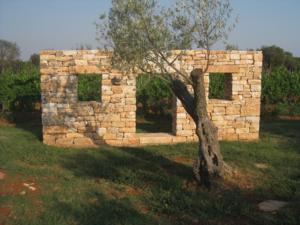 Girls – 54 (9)
Zoe M Kruger (RSA) – 526 WTA (Apr 2019)
Helene Pellicano (MLT) – 713 WTA (Jul 2019)
Himari Sato (JPN) – 797 WTA (Sep 2019)
Maria Timofeeva (RUS) – 967 WTA (Aug 2019)
Marija Petrović (SWE) – 1208 WTA (Nov 2017)
Jovana Tričković (SRB) – 690 WTA doubles (Dec 2018)
Fiona Arrese (ESP) – 810 WTA doubles (Jul 2019)
Avelina Sayfetdinova (RUS) – 859 WTA doubles (Apr 2019)
Julie Belgraver (NED) – 889 WTA doubles (Jul 2019)
Boys – 52 (6)
Lorenzo Musetti (ITA) – 370 ATP (Jul 2019)
Flavio Cobolli (ITA) – 924 ATP (Oct 2019)
Alibek Kachmazov (RUS) – 1497 ATP (Oct 2019)
Goran Životić (SRB) – 1609 ATP (Aug 2019)
Mikolaj Lorens (ESP) – 1609 ATP (Aug 2019)
Sebastian Gima (ROM) – 1785 ATP (Sep 2019)
---
2011 (97 tennis talents) – 17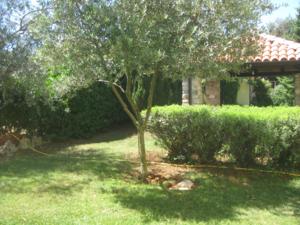 Girls – 41 (5)
Olga Danilović (SRB) – 96 WTA (Oct 2018)
Helene Pellicano (MLT) – 713 WTA (Jul 2019)
Alexandra Večić (GER) – 731 WTA (Dec 2018)
Betina Tokac (TUR) – 1141 WTA (Apr 2018)
Jovana Tričković (SRB) – 690 WTA doubles (Dec 2018)
Boys – 56 (12)
Duje Ajduković (CRO) – 701 ATP (Aug 2019)
Eric Vanshelboim (UKR) – 713 ATP (Sep 2019)
Nicolás Álvarez Varona (ESP) – 900 ATP (Aug 2019)
Cezar Cretu (ROM) – 1332 ATP (Aug 2019)
Tim Tekavec (SLO) – 1449 ATP (Oct 2016)
Filip Misolic* (AUT) – 1479 ATP (Oct 2019)
Nemanja Subanović (SRB) – 1591 ATP (Jul 2018)
Jiri Barnat (CZE) – 1745 ATP (Nov 2018)
Mihailo Popović (SRB) – 1785 ATP (Sep 2019)
Fabbrizio Andaloro (ITA) – 1399 ATP doubles (Aug 2019)
Marco Furlanetto (ITA) – 1933 ATP doubles (Sep 2019)
Roko Horvat (CRO) – 2216 ATP doubles (Aug 2019)
---
2010 (109 tennis talents) – 34 players with ATP/WTA points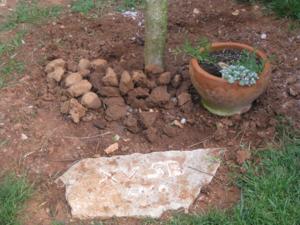 Girls – 45 + 2 (16)
Olga Danilović (SRB) – 96 WTA (Oct 2018)
Claire Liu (USA) – 137 WTA (Jan 2019)
Joanne Züger (SUI) – 527 WTA (Sep 2019)
Ania Hertel (POL) – 694 WTA (Aug 2019)
Paula Arias Manjon (ESP) – 742 WTA (Aug 2019)
Benedetta Ivaldi (ITA) – 828 WTA (Dec 2018)
Kristina Novak (SLO) – 921 WTA (Dec 2018)
Costanza Traversi (ITA) – 962 WTA (Dec 2018)
Dalila Said (EGY) – 1018 WTA (Dec 2016)
Irina Cantos Siemers (BEL) – 1048 WTA (Aug 2018)
Anđa Karanušić (CRO) – 1126 WTA (Jul 2017)
Mihaela Marculescu (ROU) – 1219 WTA (Jul 2017)
Anja Gal (SLO) – 1004 WTA doubles (Aug 2018)
Giulia Peoni (ITA) – 1224 WTA doubles (Nov 2018)
Jovana Vuković (SRB) – 1257 WTA doubles (Sep 2016)
Tina Cvetković (SLO) – 1266 WTA doubles (Aug 2019)
Boys – 60 + 1 (18)
Nicola Kuhn (ESP) – 184 ATP (Aug 2019)
Tomas Machac (CZE) – 360 ATP (Sep 2019)
Yshai Oliel (ISR) – 496 ATP (Sep 2019)
Damien Wenger (SUI) – 562 ATP (Sep 2019)
Duje Ajduković (CRO) – 701 ATP (Aug 2019)
Rimpei Kawakami (JPN) – 879 ATP (Aug 2019)
Mattia Bellucci (ITA) – 1102 ATP (Aug 2019)
Filippo Moroni (ITA) – 1185 ATP (Sep 2019)
Filip Kolasinski (POL) – 1246 ATP (Sep 2019)
Bodin Žarković (SRB) – 1519 ATP (Sep 2018)
Karol Paluch (POL) – 1588 ATP (May 2019)
Ewan Lumsden (SCO) – 1748 ATP (Sep 2016)
Mischa Lanz (SUI) – 1785 ATP (Sep 2019)
Riccardo Di Nocera (ITA) – 1949 ATP (Aug 2019)
Mark Keki (HUN) – 1382 ATP doubles (Aug 2018)
Riccardo Perin (ITA) – 1445 ATP doubles (Aug 2019)
Tommaso Carnevale (ITA) – 1704 ATP doubles (Sep 2019)
Tomas Curras Abasolo (ESP) – 1950 ATP doubles (Aug 2019)
---
2009 (99 tennis talents) – 38 players with ATP/WTA points
Girls – 43 (20)
Katie Swan (GBR) – 163 WTA (Oct 2018)
Andrea Amalia Rosca (ROM) – 210 WTA (Nov 2018)
Lea Bošković (CRO) – 311 WTA (Sep 2019)
Berfu Cengiz (TUR) – 315 ATP (May 2019)
Haruna Arakawa (JPN) – 384 WTA (Aug 2019)
Seone Mendez (AUS) – 428 WTA (Sep 2019)
Ashley Lahey (USA) – 449 WTA (Jul 2017)
Michaela Gordon (USA) – 478 WTA (Aug 2017)
Jeanna Zuger (SUI) – 527 WTA (Sep 2019)
Ana Biskic (CRO) – 746 WTA (Mar 2018)
Angela Fita Boluda (ESP) – 834 WTA (Aug 2019)
Inci Ogut (TUR) – 908 WTA (Oct 2016)
Kristina Novak (SLO) – 921 WTA (Dec 2018)
Wiktoria Kulik (POL) – 929 WTA (Dec 2016)
Izabela Gabriela Novac (ROM) – 1121 WTA (May 2018)
Kristina Miletić (SRB) – 1129 WTA (Jun 2016)
Radina Rakić (AUT) – 808 WTA doubles (Jul 2019)
Sina Zuger (SUI) – 1203 WTA doubles (Jul 2018)
Jovana Vuković (SRB) – 1257 WTA doubles (Sep 2016)
Tina Cvetković (SLO) – 1266 WTA doubles (Aug 2019)
Boys – 52 + 2 (18)
Alex De Minaur (AUS) – 24 ATP (Mar 2019)
Miomir Kecmanovic (SRB) – 47 ATP (Sep 2019)
Alexei Popyrin (AUS) – 87 ATP (Jul 2019)
Alejandro Davidovich (ESP) – 109 ATP (Sep 2019)
Tomas Machac (CZE) – 360 ATP (Sep 2019)
Patrik Rikl (CZE) – 392 ATP (Oct 2018)
Samuele Ramazzotti (ITA) – 608 ATP (Jul 2019)
Gabi Adrian Boitan (ROM) – 832 ATP (Sep 2018)
Rimpei Kawakami (JPN) – 879 ATP (Aug 2019)
Karlo Kranić (CRO) – 1263 ATP (Jul 2018)
Moritz Thiem (AUT) – 1294 ATP (Sep 2019)
Noah Schachter (USA) – 1359 ATP (Aug 2019)
Frane Ninčević (CRO) – 1548 ATP (Sep 2019)
Roko Savin (CRO) – 1644 ATP (Apr 2017)
Nicolas Merzetti (ITA) – 1697 ATP (Apr 2014)
Mark Keki (HUN) – 1382 ATP doubles (Aug 2018)
Anthony Popyrin (AUS) – 1483 ATP doubles (Sep 2016)
Amaury De Beer (MUS) – 1765 ATP doubles (Aug 2019)
---
2008 (104 tennis talents) – 38 players with ATP/WTA points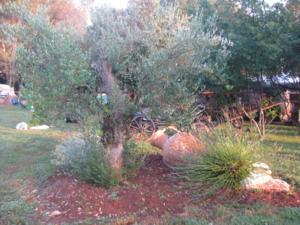 Girls – 39 + 2 (20)
Viktoria Kuzmova (SVK) – 43 WTA (Mar 2019)
Gabriella P. Taylor (UK) – 162 WTA (Dec 2018)
Olga Fridman (UKR) – 231 WTA (May 2016)
Maia Lumsden (UK) – 255 WTA (Sep 2019)
Berfu Cengiz (TUR) – 315 ATP (May 2019)
Miriam Bulgaru (ROU) – 383 WTA (Sep 2019)
Nina Alibalić (BiH) – 475 WTA (Aug 2016)
Katerina Jokic (BiH) – 604 WTA (Jun 2014)
Ana Biskic (CRO) – 746 WTA (Mar 2018)
Estela Perez-Somarriba (ESP) – 872 WTA (Jul 2015)
Wiktoria Kulik (POL) – 929 WTA (Dec 2016)
Petra Granic (CRO) – 970 WTA (Aug 2014)
Costanza Pera (ITA) – 1107 ATP (Apr 2015)
Marija Curnic (CRO) – 1203 WTA (Nov 2014)
Hana A.K. Mortagy (EGY) – 1203 WTA (Nov 2014)
Iulia Maria Ivascu (ROU) – 1129 WTA (Jun 2016)
Nikolina Jovic (BiH) – 1266 WTA (Jul 2014)
Ingrid Neel (USA) 132 WTA doubles (Apr 2019)
Tereza Mihalikova (SVK) – 189 WTA doubles (May 2017)
Martina Pratesi (ITA) – 1001 WTA doubles (Jul 2015)
Boys – 61 + 2 (18)
Miomir Kecmanovic (SRB) – 47 ATP (Sep 2019)
Alexei Popyrin (AUS) – 87 ATP (Jul 2019)
Gianmarco Moroni (ITA) – 212 ATP (Aug 2018)
Yossef Hossam Salah (EGY) – 291 ATP (Dec 2017)
Jacopo Berrettini (ITY) – 388 ATP (Jul 2019)
Patrik Rikl (CZE) – 392 ATP (Oct 2018)
William Blumberg (USA) – 438 ATP (Jan 2019)
Andrea Guerrieri (ITA) – 798 ATP (Jul 2018)
Remy Bertola (SUI) – 910 ATP (Aug 2019)
Charles Broom (UK) – 1067 ATP (Jul 2018)
Sven Lah (SLO) – 1101 ATP (Jul 2018)
Filippo Mora (ITA) – 1609 ATP (Aug 2018)
Zvonimir Oreskovic (CRO) – 1698 ATP (May 2018)
Mattia Bedolo (ITA) – 1777 ATP (Feb 2015)
Mark Keki (H) – 1382 ATP doubles (Aug 2018)
Anthony Popyrin (AUS) – 1483 ATP doubles (Sep 2016)
Jakov Martinis (CRO) – 1950 ATP doubles (Aug 2019)
Mihnea Turcu (ROU) – 2259 ATP doubles (Aug 2019)
---
2007 (90 tennis talents) – 31 players with ATP/WTA points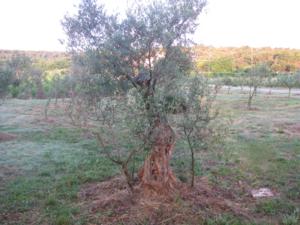 Girls – 40 + 2 (16)
Ana Konjuh (CRO) – 20 WTA (Jul 2017)
Ivana Jorovic (SRB) – 86 WTA (Jul 2019)
Jessica Pieri (I) – 205 WTA (May 2018)
Olga Fridman (UKR) – 231 WTA (May 2016)
Maia Lumsden (UK) – 255 WTA (Sep 2019)
Nina Potocnik (SLO) – 359 WTA (Sep 2018)
Maria Gutierrez Carrasco (ESP) – 439 WTA (May 2019)
Tatiana Pieri (I) – 480 WTA (Jul 2019)
Chiara Grimm (CH) – 539 WTA (Jul 2017)
Anna Brogan (UK) – 564 WTA (Jun 2015)
Bianka Bekefi (H) – 595 WTA (Nov 2016)
Petra Granic (CRO) – 970 WTA (Aug 2014)
Costanza Pera (I) – 1107 WTA (Apr 2015)
Silvia Chinellato (I) – 1183 WTA (Mar 2015)
Marija Curnic (CRO) – 1203 WTA (Nov 2014)
Eden Richardson (UK) – 1233 WTA (Arp 2017)
Boys – 46 + 2 (15)
Lloyd Harris (RSA) – 82 ATP (Jul 2019)
Tommy Paul (USA) – 92 ATP (Sep 2019)
Miguel Semmler Arranz (ESP) – 514 ATP (Nov 2017)
Bogdan Alexandru Borza (ROM) – 674 ATP (Jun 2018)
Eduardo Nava (USA) – 905 ATP (Apr 2015)
Alen Rogic Hadzalic (CRO) – 982 ATP (Aug 2019)
Ioan Sergiu Bucur (ROM) – 1129 ATP (Apr 2017)
Sacha Merzetti (I) – 1179 ATP (Jun 2016)
Paolo Dagnino (I) – 1387 ATP (Aug 2019)
Aljaz-Jakob Kaplja (SLO) – 1646 ATP (Sep 2016)
Filip Grbic (SRB) – 1691 ATP (Jun 2015)
Nicolas Merzetti (I) – 1697 ATP (Apr 2014)
Mattia Bedolo (ITA) – 1777 ATP (Feb 2015)
Mark Keki (H) – 1382 ATP doubles (Aug 2018)
Mihnea Lorin Turcu (ROM) – 2259 ATP doubles (Aug 2019)
---
2006 (75 tennis talents) – 28 players with ATP/WTA points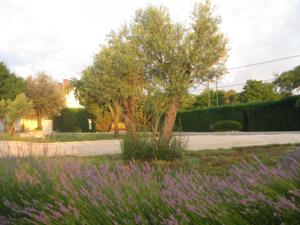 Girls – 31 (15)
Belinda Bencic (SUI) – 7 WTA (Feb 2016)
Katie Boulter (GBR) – 83 WTA (Feb 2019)
Nina Stojanovic (SCG) – 121 WTA (Feb 2017)
Deborah Chiesa (ITA) – 143 WTA (Jun 2018)
Dejana Radanovic (SCG) – 187 WTA (Jul 2018)
Dea Herdzelas (BIH) – 329 WTA (Nov 2015)
Pia Cuk (SLO) – 444 WTA (Jul 2019)
Iva Primorac (CRO) – 529 WTA (Jul 2019)
Christina Makarova (USA) – 584 WTA (Sep 2015)
Giulia Pairone (ITA) – 666 WTA (Jun 2013)
Ilka Csoregi (ROM) – 714 WTA (Nov 2014)
Ena Kajevic (SLO) – 805 WTA (Oct 2015)
Magdalena Stoilkovska (MAK) – 1046 WTA (Mar 2018)
Erika Hendsel (EST) – 1101 WTA (Oct 2013)
Adriana Rajkovic (CRO) – 1391 WTA doubles (Sep 2019
Boys – 40 (13)
Gianluigi Quinzi (ITA) – 142 ATP (Apr 2019)
Andre Biro (HUN) – 1018 ATP (Aug 2016)
Patrick Hartmeier (SUI) – 1139 ATP (Sep 2019)
Filip Kraljevic (CRO) – 1206 ATP (Oct 2014)
Aziz Kijametovic (BiH) – 1332 ATP (Jul 2018)
Maks Tekavec (SLO) – 1449 ATP (Oct 2016)
Samuel Hodor (SVK) – 1514 ATP (Aug 2019)
Gabrielle Moghini (SUI) – 1528 ATP (Aug 2019)
Mladen Mitak (CRO) – 1604 ATP (Jun 2015)
Mattia Rossi (ITA) – 1699 ATP (Sep 2018)
Alessandro Giuliato (ITA) – 1711 ATP (Nov 2014)
Mattia Bedolo (ITA) – 1777 ATP (Feb 2015)
Domen Gostincar (SLO) – 1850 ATP (Dec 2018)
---
2005 (90 tennis talents) – 37 players with ATP/WTA points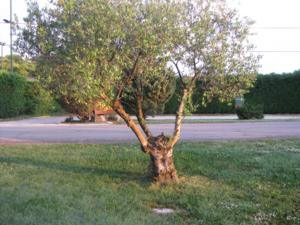 Girls – 46 + 1 (17)
Donna Vekic (CRO) – 21 WTA (Sep 2019)
Jana Fett (CRO) – 97 WTA (Oct 2017)
Irina Maria Bara (ROM) – 139 WTA (Aug 2018)
Olga Yanchuk (UKR) – 213 WTA (Aug 2017)
Tena Lukas (CRO) – 241 WTA (Oct 2018)
Iva Mekovec (CRO) – 328 WTA (Feb 2015)
Simion Oana Georgeta (ROM) – 399 WTA (Apr 2017)
Karin Kennel (SUI) – 409 WTA (Apr 2014)
Vladica Babic (SCG) – 518 WTA (Aug 2019)
Iva Primorac (CRO) – 529 WTA (Jul 2019)
Saska Gavrilovska (SCG) – 559 WTA (Jun 2012)
Kristina Ostojic (SCG) – 829 WTA (Jun 2016)
Magdalena Stoilkovska (MAK) – 1046 WTA (Mar 2018)
Erika Hendsel (EST) – 1101 WTA (Oct 2013)
Camilla Rosatello (ITA) – 134 WTA doubles (Jan 2018)
Giorgia Marchetti (ITA) – 143 WTA doubles (May 2019)
Ilinca Teodora Bercaru (ROM) – 1146 WTA doubles (Jun 2014)
Boys – 40 + 3 (20)
Borna Coric (CRO) – 12 ATP (Nov 2018)
Laslo Djere (SCG) – 27 ATP (Jun 2019)
Nikola Milojevic (SCG) – 137 ATP (May 2019)
Gianluigi Quinzi (ITA) – 142 ATP (Apr 2019)
Donati Matteo (ITA) – 159 ATP (Jul 2015)
Nino Serdarusic (CRO) – 192 ATP (Aug 2018)
Adrian Bodmer (SUI) – 455 ATP (May 2018)
Luka Ilic (SCG) – 755 ATP (Sep 2016)
Jeffrey Schorsch (USA) – 863 ATP (Apr 2018)
Neven Krivokuca (GER) – 955 ATP (Aug 2018)
Andras Szekely (ROM) – 1064 ATP (Jul 2014)
Franko Miocic (CRO) – 1065 ATP (Nov 2014)
Aziz Kijametovic (BiH) – 1332 ATP (Jul 2018)
Igor Saveljic (SCG) – 1340 ATP (Jul 2015)
Carlos Benito Hergueta (ESP) – 1463 ATP (Feb 2013)
Mladen Mitak (CRO) – 1604 ATP (Jun 2015)
Ivan Saveljic (SCG) – 1828 ATP (Oct 2014)
Jose Gracia (USA) – 1207 ATP doubles (Mar 2018)
Fabian Lipautz (AUT) – 1508 ATP doubles (Sep 2013)
Luka Zarak (CRO) – 1528 ATP doubles (Sep 2015)
---
2004 (72 tennis talents) – 27 players with ATP/WTA points
Girls – 35 + 2 (16)
Donna Vekic (CRO) – 21 WTA (Sep 2019)
Giorgia Marchetti (ITA) #143 WTA doubles (May 2019)
Angelica Moratelli (ITA) – 318 WTA (Sep 2013)
Saska Gavrilovska (SCG) – 559 WTA (Jun 2012)
Christine Kandler (AUT) – 588 WTA (Jul 2010)
Tjasa Srimpf (SLO) – 630 WTA (Sep 2013)
Anita Husaric (BIH) – 633 WTA (Dec 2013)
Francesca Palmigiano (ITA) – 637 WTA (Oct 2013)
Giada Clerici (ITA) – 703 WTA (Sep 2015)
Blair Shankle (USA) – 822 WTA (Aug 2013)
Kristina Ostojic (SCG) – 829 WTA (Jun 2016)
Anna Mamalat (USA) – 900 WTA (May 2010)
Sara Sussarello (ITA) – 915 WTA (Apr 2013)
Martina Parmigiani (ITA) – 997 WTA (Sep 2010)
Magdalena Stoilkovska (MAK) – 1046 WTA (Mar 2018)
Andjela Novcic (SCG) – 1053 WTA (Apr 2013)
Boys – 33 + 2 (11)
Laslo Djere (SCG) – 27 ATP (Jun 2019)
Gianluigi Quinzi (ITA) – 142 ATP (Apr 2019)
Miki Jankovic (SCG) – 256 ATP (Aug 2016)
Nerman Fatic (BIH) – 435 ATP (Dec 2018)
Filip Veger (CRO) – 478 ATP (Feb 2015)
Luka Ilic (SCG) – 755 ATP (Sep 2016)
Antonio Mastrelia (ITA) – 1209 ATP (Mar 2015)
Blaz Bizjak (SLO) – 1236 ATP (Nov 2014)
Danil Zelenkov (MAK) – 1293 ATP (Jul 2012)
Mitchell Polnet (USA) – 1514 ATP (Nov 2010)
Ondrej Dusek (CZ) – 1420 ATP doubles (Aug 2018)
---
2003 (86 tennis talents) – 24 players with ATP/WTA points
Girls – 34 + 2 (11)
Donna Vekic (CRO) – 21 WTA (Sep 2019)
Ajla Tomljanovic (CRO) – 39 WTA (Apr 2019)
Martina Trevisan (ITA) – 144 WTA (Aug 2017)
Lina Gjorcheska (MAK) – 170 WTA (Jun 2017)
Silvia Njiric (CRO) – 370 WTA (May 2015)
Manisha Foster (UK) – 635 WTA (Nov 2014)
Katja Milas (BIH) – 782 WTA (Oct 2011)
Jennifer Ren (UK) – 926 WTA (Jul 2010)
Mercella Cucca (ITA) – 718 WTA doubles (Jun 2015)
Mateja Kraljevic (SUI) – 1206 WTA (Dec 2011)
Matea Cutura (CRO) – 841 WTA doubles (Oct 2010)
Boys – 48 + 2 (13)
Dominic Thiem (AUT) – 4 ATP (Nov 2017)
Laslo Djere (SCG) – 27 ATP (Jun 2019)
Nik Razborsek (SLO) – 409 ATP (Dec 2018)
Nerman Fatic (BIH) – 435 ATP (Dec 2018)
George Morgan (UK) – 649 ATP (Jul 2012)
Andrew Bettles (UK) – 917 ATP (May 2015)
Antonio Mastrelia (ITA) – 1209 ATP (Mar 2015)
Ciprian Porumb (ROM) – 1225 ATP (Jul 2014)
Antun Vidak (CRO) – 1225 ATP (Sep 2014)
Besir Durguti (MAK) – 1231 ATP (Aug 2015)
Kevin Albonetti (ITA) – 1511 ATP (Nov 2011)
Alen Salibasic (BIH) – 1595 ATP (Jun 2013)
Robert Stineman (USA) – 1240 ATP doubles (July 2015)
---
2002 (57 tennis talents) – 17 players with ATP/WTA points
Girls – 18 + 2 (7)
Ajla Tomljanovic (CRO) – 39 WTA (Apr 2019)
Ema Burgic (BIH) – 145 WTA doubles (Oct 2016)
Ema Mikulcic (CRO) – 250 WTA (Oct 2014)
Martina Caregaro (ITA) – 253 WTA (Feb 2016)
Giulia Lambiase (ITA) – 809 WTA doubles (May 2009)
Mina Gardic (YUG) – 1050 WTA (July 2010)
Morgan Basil (USA) – 1069 WTA (May 2007)
Boys – 37 (10)
Federico Gaio (ITA) – 146 ATP (Mar 2017)
Javier Marti (ESP) – 170 ATP (Apr 2012)
Robin Kern (GER) – 350 ATP (Oct 2013)
Antonio Lupieri (CRO) – 834 ATP (Nov 2011)
Godry Levente (HUN) – 934 ATP (Aug 2014)
Luca Margaroli (SUI) – 128 ATP doubles (May 2019)
Matej Sabanov (CRO) – 189 ATP doubles (Sep 2019)
Ivan Sabanov (CRO) – 186 ATP doubles (Aug 2019)
Marcel Ruzic (CRO) – 811 ATP doubles (Jan 2012)
Giacomo Miccini (ITA) – 1023 ATP (Oct 2015)
---
2001 – (43 tennis talents) – 9 players with ATP/WTA points
Girls – partial list (out of 15 girls) (4)
Petra Martić – 20 WTA (Jul 2019)
Ema Mikulčić – 250 WTA (Oct 2014)
Indire Akiki – 406 WTA (Jul 2012)
Jasmina Kajtazović – 518 WTA (Sep 2008)
Boys – partial list (out of 28 boys) (5)
Dino Marcan – 87 ATP doubles (May 2017)
Matej Sabanov – 189 ATP doubles (Sep 2019)
Ivan Sabanov – 186 ATP doubles (Aug 2019)
Daniel Berta – 637 ATP (Jan 2012)
Sven Lalić – 1105 ATP doubles (Jun 2011)
---
2000 – (30 tennis talents) – 4 players with ATP/WTA points
Girls – partial list (1)
Tereza Mrdeža – 150 WTA (Oct 2015)
Boys – partial list (3)
Dino Marcan – 87 ATP doubles (May 2017)
Adelchi Virgili – 378 ATP (Sep 2013)
Petar Tomašić – 1456 ATP (Nov 2007)
---
1999 – (50 tennis talents) – 3 players with ATP/WTA points
Girls – partial list (2)
Tereza Mrdeža – 150 WTA (Oct 2015)
Astrid Besser – 356 WTA (Mar 2009)
Boys – partial list (1)
Deni Žmak – 961 WTA (May 2010)
---
1998 – (approximately 40 tennis talents) – 2 players with ATP/WTA points
Girls – partial list (1)
Mateja Horvat – 830 WTA (Nov 2005)
Boys – partial list (1)
Deni Žmak – 961 WTA (May 2010)
---
1997 – (60 tennis talents) – 6 players with ATP/WTA points
Girls – partial list out of 25 (2)
Ivana Lisjak – 95 WTA (Jun 2006)
Mateja Horvat – 830 WTA (Nov 2005)
Boys – partial list out of 35 (4)
Tibor Simić – 1127 ATP (Aug 2009)
Goran Jukopila – 1205 ATP doubles (Oct 2007)
Bojan Jaklin – 1398 ATP doubles (Aug 2007)
Deni Žmak – 961 WTA (May 2010)
---
1996 – (25 tennis talents) – 2 players with ATP points
Boys – partial list out of 18 boys (2)
Vilim Višak – 612 ATP (Mar 2006)
Igor Markota – 1488 ATP (Feb 2006)