Home / News
Headlines
25th Smrikva Bowl 2020 edition: one of the most particular tennis tournaments in the World... is canceled due to coronavirus pandemic
---

6th Smrikva Bowl Tennis Talents Family Week (SBTTFW) with Luca Appino & Mio (24/4-1/5, 2/5-9/5/2021) Presentation and Application Instructions (pdf ~0.9 MB)
---
Note – 8th of April 2020 – Due to coronavirus pandemic the 25th Smrikva Bowl 2020 edition is canceled.

25th SMRIKVA BOWL 2020 Presentation with Application Instructions (pdf ~1.53 MB)
All the selected players that successfully completed their candidacy process by 30th of March have received their confirmation letter by 2nd of April and will be listed among 25th Smrikva Bowl 2020 generation players. Their names were published as per tradition on the the expected opening ceremony day of the 25th Smrikva Bowl 2020… which was scheduled for 22nd of June.
With hope that vaccine for coronavirus will be discovered the candidacy process for the 26th Smrikva Bowl 2021 edition (players born in 2011) will start as per tradition on Smrikva Bowl Ambassador's Day 21st of September 2020.
26th Smrikva Bowl 2021 will be played from (19th) 21st till 26th of June 2021… "seeds of the Legends of tomorrow"…
---
24th Smrikva Bowl 2019 Draws and Results; Finals videos; Press Release; Photo Gallery
24th Smrikva Bowl 2019 Draws and Results
24th SB 2019 boys finals VIDEO: S.Suljic vs. T.Mirijanyan
24th SB 2019 girls finals VIDEO: K.Efremova vs. L.Belibova
24th Smrikva Bowl 2019 Press Release
24th Smrikva Bowl 2019 Photo Gallery

News
24/06/20
25th SMRIKVA BOWL 2020 Ambassador's Nomination Ceremony (Olive Tree planting)
Tuesday, 23rd of June 2020, Smrikva Bowl Ambassador's Nomination Ceremony was held in Smrikve…
Planting of the olive tree ceremony for the 25th Smrikva generation… 104 names… 104 dreams spread on 6 continents that did not gather due to world wide crises created by covid 19…
Dreams of this generation are big and may they come true one day…
Back up music by: Ennio Morricone; Andrea Morricone from the movie "Nuovo Cinema Paradiso" directed by Giuseppe Tornatore… we are pleased to dedicate this music and movie to the children of the 25th Smrikva Bowl 2020 generation
---
22/06/20
25th Smrikva Bowl 2020 "seeds of the Legends of tomorrow" list...
Although 25th Smrikva Bowl 2020 will not be played due to Covid 19 world emergency this year generation will have their honorary olive tree dedicated to them planted in Smrikve… at 8:30 AM this morning was scheduled their opening and presentation ceremony and we miss them all and hope with hope that all are safe and healthy…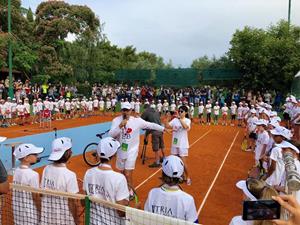 List of the accepted players that would have played 25th Smrikva Bowl edition is listed in the following (in brackets you will find the countries that would have been called during their Ambassadors Nomination Ceremony that was scheduled for tomorrow at 6 PM… before getting the title for the whole World the countries mentioned in brackets would have been called first).
World in Smrikve … Smrikva Bowl Ambassadors network will be spread in 95 countries after our virtual Ambassador Nomination Ceremony of tomorrow… Namibia is the new country that is joining the Smrikva Bowl family…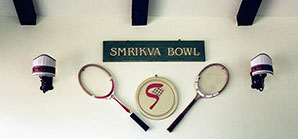 The level of the players was expected to be very high again among 104 tennis talents from six continents who passed our selection process…
List of the players that honored us during the selection process this year are:
Girls
Sophia Santos (CRO,SAD,ECU)
Vesna Marinkov (AUS,SRB)
Andrea Bujakovic (BiH,NDL,ROM,+)
Raya Kotseva (BLG)
Rea Godinić (CRO)
Alicia Quelin (FR,GBR,BLG,USA)
Marta Džanić (CRO)
Laura Chlumska (CZE)
Sarah Walter (GER)
Lajla Topčić (BiH)
Ida Wobker (GER)
Dragica Stevanović (SRB)
Helena Stojanov (GER,SRB)
Silvia Dalle Molle (ITA)
Danica Marjanović (SRB)
Francesca Montorsi (ITA)
Tara Lawal (GBR,NGR)
Alessandra Grotti (ITA)
Sofia Ferraris (ITA,RUS)
Japanese Player 1 (JPN)
Zana Kunosić (BiH)
Japanese Player 2 (JPN)
Helena Vlajić (SRB)
Zeynep Eylul Bagdatli (TUR)
Sara Mitevska (MKD)
Tina Manescu (ROM,GER)
Lana Agbaba (SRB)
Una Grubesic (BiH,SVN)
Iraja Nigam (GBR,IND)
Sara Kovačević (SVN)
Ceren Can (TUR)
Vita Kantoci (SVN,CRO)
Marina Gerova Gocheva (ESP,BLG)
Nika Kožuh (SVN)
Lisa Bolton (GBR)
Beren Peker (TUR)
Lucija Cerović (CRO)
Hana Chouman (GBR,+)
Elizaveta Bryakina (RUS) Ayris Tokac (TUR)
Camilla Castracani (ITA,CAN,USA,VEN)
Yu-Tsen Ko (TW)
Tea Kovačević (BiH)
Boys
Rene Bertos (CRO)
Nikola Markulin (AUS,JPN,+)
Luca Lingfeld (AUT)
Liam Francis Lazarevic (BEL,SVN)
Dimitar Topchiysy (BLG)
Antoine Tardif (CAN)
Marko Novaković (CRO)
Edin Islamagic (BiH)
Patrick Voljavec (CRO)
Vladimir Tzonkov (BLG)
Vito Potočnjak (CRO)
Eduard Khaikov (BLR)
Timothy Putinja (CRO)
Aran Selvaraagan (GBR,IND)
Juraj Kodrić (CRO)
Tomas Techlovsky (CZE)
Šime Kaštelančić (CRO)
Aatu Niemela (FIN)
Dario Gavranović (CRO)
Paul Wallmeier (GER,ESP)
Stefano Palanza (ITA)
Kaius Ketola (FIN)
Diego Masera (ITA)
Japanese Player 1 (JPN)
Eliott Langstrom (FIN)
Japanese Player 2 (JPN)
Marco Antonio Tranciuc (ROM,ITA)
Japanese Player 3 (JPN)
Evan Galea (MLT,RUS)
Ivan van Ruiten (NLD)
Misha Botelho (POR,RUS)
Jan Paradowski (POL)
Artur Skotnicki (POL)
Nikola Stefanovic (SRB)
Ignacy Pankowski (POL)
Peter Škundrić (SVN)
Hugo Suarez Castellano (ESP)
Olivier Krupa (POL)
Kris Blechschmidt (SUI)
Eric Ten (SWE,RUS,KOR)
Andrin Schnyder (SUI)
Adam Lipovski (GBR,UKR)
Leo Zahner (SUI)
Egor Tsvetkov (UKR, MDA)
Aksel Turabik (TUR)
Xander Reese (GBR,IND)
Nino Vižintin (CRO)
Gregory Gorskiy (RUS)
Jayden Oladimeji (GBR,NGR)
Maximo Garrone (URU)
Alexander Nenashev (RUS)
Neo Armus (GBR+)
Bartu Arslan (TUR)
Pavle Stoiljković (SRB)
Tikhon Koran (BLR)
Israel Dowie (NMB,RSA)
Takuto Matsuo (JPN,HKG)
Elliott Awomoyi (USA,NGR)
Timur Gordeev (RUS,UAE)
Mahir Butkovic (BiH)
Roman Filipovic (AUS+)
The opening ceremony was scheduled for 8:00 AM while, tomorrow at 6:00 PM 25th Smrikva Bowl 2020 players will be virtually nominated Smrikva Bowl Ambassadors including the Olive Tree planting ceremony…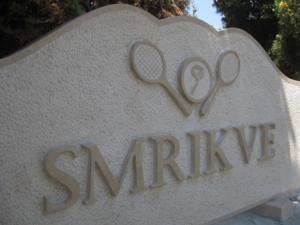 ---
08/05/20
Something new and nice Villa Smrikve Charme website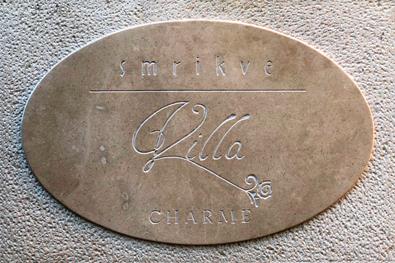 New website dedicated to Villa Smrikve Charme can be visited by making a click on the following link:
Thank you for sharing it with friends!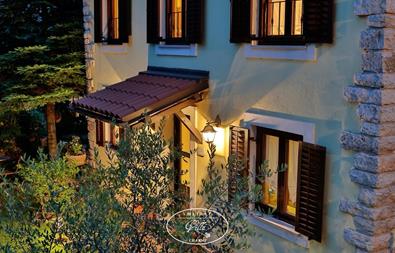 ---
28/04/20
Deep emotions... <3 ... tears ... hope... joy
---
08/04/20
Unfortunately, the 25th Smrikva Bowl 2020 will not be held due to the worldwide pandemic

… as of today, the pandemic caused by coronavirus spread to 209 countries and territories … a large number of countries are severely affected by the pandemic … countries are isolated … people are forced to be at home … schools are closed … planes are not flying … hospitals are full of people who need help, but we are all unprepared and do not have effective cure to help … it is one of the biggest challenges of today's generation and unfortunately children's global events like Smrikva Bowl that depend on the connection and stability of the world can not take place …
Below, I am sharing the hardest confirmation letter written in 25 years of Smrikva Bowl that this year generation received on 2nd of April…
Dear 25th Smrikva Bowl 2020 generation,
I am pleased to confirm you that your child successfully completed the selection process and would have been invited to play the 25th Smrikva Bowl 2020…
At the same time I am deeply sorry to inform you that after careful considerations of the pandemic evolution and its rapid world wide degeneration over the last days, including the tracking I did of the slow recovery paths of the few cases that we have at the moment out of 203 countries and territories involved in today's world challenge, we come to a conclusion that there will be no minimum safety conditions to celebrate and gather the 2010 born talents at the end of June in Croatia for their Smrikva Bowl festival…
We can not foresee when the normality for the international travel and minimal safety conditions will be established therefore we are sorry that the 2010 generation will be remembered in my heart for the "war" kind of situation that hit the humanity at the end of 2019 and during 2020…
It is a difficult letter to put down without knowing in person the majority of you…
The only connection and bond that we do have are emails exchanged over the past months with those who started their candidacy process months ago… and we have in common friends that connected and linked us, the Smrikva Bowl Ambassadors who supported your children candidacies… and with some of the children I am pleased to know their coaches because their ability to help talents to develop is known to me for years… and with very few we know each other personally…
I feel sorry that I will not be able to talk to your children and meet them in person on Saturday 20th and Sunday 21st of June when we usually have the final registration and orientation Smrikva Bowl moment…
When I have the opportunity to see your books that you planned to donate to the Smrikva Bowl library and to exchange few words and smiles with each of you… explain to you the Smrikva Bowl week you've been looking for to live for so long thanks to your friends or brothers and sisters who introduced to you the Smrikva Bowl story… and I feel sorry that I will not be able to ask you to circle in the final registration form what would you like to play for… and to nurture your dreams in person…
That is the moment when I have the opportunity to give you some initial Smrikva Bowl gifts… and each gift has its own symbolic story that may help you and may have importance in building your development path…
I feel sorry that I will not be in position to present each of the Smrikva Bowl 2010 born seeds on Monday morning, 22nd of June, at 8:30 AM during the opening ceremony… when I usually ask you to bring your passports, your tennis rackets, and when I like to share in just few words the dreams of each of you with all the generation and recall the Ambassadors who supported your candidacies…
Using the music that it takes me months and months to select that may inspire you further to go for your dreams… and to never give up…
I feel sorry that I will not be able to gather all the generation during the most important Smrikva Bowl moment… that was envisaged for 23rd of June at 6:00 PM… when I have the pleasure to present each book donated to the Smrikva Bowl library… and nominate each player in person Smrikva Bowl Ambassador for several countries they happen to be linked with and for the whole world…
I feel sorry that I will not be able to share with them the always amazing Ambassador's package… and let each of you make in person the Grand Slam wish that generations keep sharing with their olive tree… when they donate their names to the tree…
There are 25 Smrikva Bowl players holding 32 junior Grand Slam titles so far… and there are many more who competed on Grand Slams… and I am sure many of you will also do it because that was listed among your dreams…
I am sorry that we will not be in position to celebrate that moment with ice cream that we have on Smrikva Bowl thanks to Donna Vekic's family since 2004… as we always do after the Ambassador's nomination ceremony…
I feel sorry that I will not be able to let you bring home the magic bottle of one of the most special olive oils in the world… and to let your family bring home a very prestige bottle of wine we do in Smrikve…
I feel sorry that I will not be in position to share with families the answers to the question that we usually share during Smrikva Bowl Tennis Talents Forum on 24th of June at 6:00 PM… and share how much this generation trains and how much the past Smrikva Bowl generations trained in order to develop their talent and increase chances for reaching their dreams one day…
I feel sorry that I will not be able to teach each of you and let you bring home "IGRA" game, the funny doubles game, that generations of Smrikva Bowl players started to love… the fun to play it with music and with a new friend… that we always start on Wednesday night after the Tennis Talent development path Forum…
I feel sorry that I will not be able to share with each of the children the "Lucky Draw" gift… moment that is already traditional on our schedule on Thursday at 4:00 PM… and I will not be able to share in person the many inspiring stories of past Smrikva Bowl players… and let the children live this tennis circle of life story… the moment when each Smrikva Bowl player receive a memory item signed by past Smrikva Bowl players…
I feel sorry that I will not be able to bring you to visit Brioni islands on Friday… and let you see the natural paradise… where Dinosaurs lived millions years ago… the magic place with long and impressive historical heritage… place that Robert Koch healed from malaria more than a century ago…
I feel sorry that you will not have the opportunity to eat every day our sandwiches that your players' tag allows you to have during the whole event… that birthday party feeling that last for a week… and the special pizza party on Friday night with the semifinals and finals of the "IGRA" funny doubles… and chilling music in our garden…
I feel sorry that we will not live the finals with the ball kids… and I feel sorry that we will not be able to let you live the awarding ceremony moment… the bike ride of the Champions… the moment of the cake… and the moment of our pool party where we celebrate together many new friendships that have been made during the week…
I feel very sorry at the moment for all the above… but I also do hope that each of us may learn something after this virus crisis is finished…
Tennis players are, with very few others professionals, the first global citizens of today… and might be the last one to restart with their "normal" life… the tour cannot re start till the minimum safety conditions are created… and the vaccine is my hope…
We are all learning very fast during these days… and I do hope some long term lessons we will get… and that all your dreams you shared with me to help children… to help people in need… to help research in finding cures… to help the environment and animals… will not be forgotten after the crisis but you may dedicate your living to it not to happen again or to be better prepared when it happen again…
In tennis without mistakes we cannot get better… and what is happening to all of us is a challenging experience and I do hope we will all learn from it… and be a little bit better prepared, as I write above, if we will find ourselves in a similar situation in the future…
Although I might never have pleasure to meet most of the 25th generation players in person I kept thinking over the last days that my wish would be to welcome each child that passed the selection process to become part of the Smrikva Bowl family…
By receiving this acceptance letter I am pleased to nominate each 25th Smrikva Bowl generation child the Smrikva Bowl Ambassador of this very special year that will not be celebrated due to "war" kind of conditions that the virus situation created for the whole humanity…
I wish to share with all of you that 25th Smrikva Bowl 2020 generation is another amazing Smrikva Bowl generation…
I was pleased to read about your dreams… and about what you would like to do once you achieve your dreams… and I was happy to read your letters… especially those that were caring about others… the future will be more about giving than taking… and you are the future… and I have to say that I do believe most of your dreams will come true… many of you will achieve what you have shared with me… and I am saying that having seen over the years what Smrikva Bowl children are capable of…
Over the last days… the videos were made in the living rooms… in the woods… on the isolated tennis walls… I've noticed each smile of your child on their faces and I had tears dropping on my face watching last day's videos…
There are around 100 candidates selected representing over 40 countries and six continents…
I wish to share with you all that over 50% of the children of this generation are speaking 3 or more languages… about 30% play a music instrument… around 50% are ranked #1 in their area of origin… and we get to over 80% of the players being among the top 3 players…
All the children are great at school… and most of them practice another or more sports…
Over the years… in the tennis world… among the world greatest coaches… Smrikva Bowl children built the Smrikva Bowl reputation… it took 24 generations to build it… and I wish to rely on 25th generation that it will continue… and although I will not be able to see you compete on Smrikva Bowl I am pleased to let you know that I will be pleased if you use among your achievements that you were selected for this year Smrikva Bowl edition…
Your child name will be listed among 25th Smrikva Bowl 2020 generation players… and I will publish the list of the accepted candidates as we do per tradition on the day when we scheduled the opening ceremony of the 25th Smrikva Bowl 2020… on 22nd of June…
… and I do promise you that I will follow your development… and after we overcome this restriction period the peace and prosperity will return and the children will be allowed to return to practice and I can assure each of you that from what you shared with me if you keep nurturing your dreams you all have great chances to realize them in years to come…
Now the most important is to stay safe… and you will have time to build the talent to the level of your dreams… and tomorrow to help the new generations to do the same…
There will be an old olive tree in Smrikve dedicated to the 25th generation in memory of this big challenge that humanity is living today… and I am sorry that nobody will be present during the planting ceremony… but I do hope that during your lifetime you may have the opportunity to visit your olive tree… and visit the place where you would have played Smrikva Bowl…
Smrikve will be open to you and your family either for your visit or to spend your holidays or some time with me or to attend in the future Smrikva Bowl Tennis Talents Family Week… as previous generation players have been doing for years…
It was a very difficult decision to take… and till the last I had hope that scientific community… kind of Dominic Thiem, Novak Djokovic, Roger Federer, Rafael Nadal, Serena Williams in the research field will find the way to neutralize the harm that this virus is brining to the grandfathers and grandmothers of this year Smrikva Bowl generation… and that the scientist that find the cure will get the Nobel Prize for that but so far it did not happen…
At the age your kids are now there are over 30% of the kids of that age that still have divergent thinking… it means that their thinking is close to what we human like to call being genius… and they can find solutions to the problems adults most of the time fail to… Yoda from the Star Wars reminds us that "truly wonderful, the mind of a child is"…
Few days ago one Smrikva candidate wrote in his letter, among others, that he would like to go to the moon and bring his family with him… and he made my day… he reminded me dreaming about exploring the space and I am so happy children are like that…
This is one of the reasons why I asked your children to write their dream letters in their own language and on their own because they can always surprise… and many kids surprised me this year…
I am sure children can find better solutions to pension funds that adults can… and they can find better solutions to many problems that is affecting current society than adults can… we all need to learn more from the children…
As I wrote… I do not know most of you in person… and many of you might be directly and hardly affected by what is happening… as well as is affecting Smrikve, Smrikva Bowl family and some of our Staff families…
Nurses, doctors, grocery store employees, truck drivers and many others are in the front line in this life threatening virus game… and we are in this fight all together… and I am sure humanity will win this battle… and make the world a better place…
I feel sorry that 2010 generation will not have the opportunity to experience the Smrikva Bowl MORE THAN TENNIS element… that I never tried to explain… I always let it be lived by each Smrikva Bowl child… and I wish to thanks the past Smrikva Bowl players who shared the story with you and passed a part of the Smrikva message…
We had a wonderful 24th edition… as 24 editions before… and on 21.9.2019 the selection process started for this year edition… during the Smrikva Bowl Ambassadors day…
The preparation of each of our editions starts immediately after the closing of the previous edition… and so far we completed 9months of preparations…
10.12.2019… I brought my wife to Milan… this city is my second home… and I owe a lot to this town and to Italy… I've got big part of my higher education in this city… and in my last visit to Milan I brought my wife to take the plane to Singapore… we agreed I would stay home to continue to prepare Smrikva Bowl and take care of Smrikve… and she would take care of her family for some months due to some family health problems…
… and very slowly the world started to fall apart…
Having part of my family in South east Asia and having so many wonderful memories linked to that part of the World… I felt this emergency since the beginning… at first I sent a lot of protection masks when they were still available in Croatia…
… and things at first seemed to be under control…
I kept reading your dreams… looking at your videos… learning about how great this generation is… and at the same time I kept putting numbers in a spreadsheet day after day trying to analyze Corona virus and doing my best to spot signs of recovery…
As some of you may know we had traditional Smrikva Bowl Tennis Talents Family Weeks scheduled for the end of April and selected alumni were from various continents and many different countries…
Everything was looking well… after China's strong containment strategy… south east Asia was fine and stable for long time… and the new situation emerged after the first case was recorded in a small town south of Milan on 19th of February…
On 8th of March quarantine was proclaimed in Italy and I thought things will be fine… Italy is doing as serious as China… but few unlucky events that I learned later on happened that made virus spread into the hospitals…
During the second week of March a friend of mine told me not to let my wife come back… that Milan is becoming a hell and totally unsafe… and few days after Singapore airline stopped all the flights to Milan…
I still thought that measures in Italy might work… but everything started to change quite fast…
Barcelona… New York… are two other towns that I owe a lot in my living… important part of education I owe to this two wonderful cities… and I started to see Spain and now New York getting hurt badly…
Over the last week the situation is so rapidly changing world wide… and the challenge in foreseeing the future is now very hard…
18th of March ATP/WTA/ITF cancelled all the competitions till 7th of June… till 18th of March the tennis tour was supposed to re start on 20th of April…
Immediately after the ATP/WTA/ITF cancelled all the competitions I informed the alumni of the 6th Smrikva Bowl Tennis Talents Family Weeks 2020 that was scheduled for the 25/4-2/5 and 3/5-10/5/2020 that the collapse of the minimal security conditions for the citizens worldwide is forcing us to move our special classes to the spring 2021…
24th of March was announced that Olympic games will not be played this year…
1st of April ATP/WTA/ITF announced that the tour will not re start before 13th of July… and this announcement was made immediately after Wimbledon got cancelled…
Wimbledon is a dream that I read in many of your children letters…
It was founded back in 1877… and in its history it was not played for 10 times… 4 times during the first world war (1915-1918) and 6 times during the second world war (1940-1945)… and this year will be the 11th time that is not going to be held …
As you know our selection process was closed on 30th of March… and till the last I kept analyzing possible scenarios and if there are any possibilities that we may gather at the end of June…
… and I am sorry to share that these days it is more and more clear that it will be a very long recovery and as of today is very hard to foresee when the world physical communication will be restored if the scientists do not find the vaccine…
Smrikva Bowl is kind of Olympic games… gathering for years six continents and over 40 countries per editions… and looking at this year generation we are again with another extraordinary generation developing their talents physically very far away from each other…
I wish to share… that… in looking at possible evolution…
The only experience we have for now is China… and since the quarantine was introduced in Wuhan it took them 37 days to equalize the number of infected and the number of healed people with superhuman efforts and military discipline…
Today Wuhan area is in their 71st day of their battle and they have 97,5% of healed people and 2,5% of still infected (since they equalized the number of active and closed cases… for 34 days the % is going down but over the last days it is very slowly going down and it took 4 days to reduce the percentage by 1%… an estimate could be that after 80 days since quarantine started China might be the first virus free area in the world)… for a week the number of newly infected local cases is 0 and life is slowly returning to normality but the concern is that imported cases can spread the virus again and the alert is still very high in China too…
The first corona virus cases occurred in late November and early December… the virus was isolated on January 7th… and on January 23rd, a quarantine and rigorous epidemic control measures were put in place in Wuhan… this is all that we can use at the moment in thinking of potential scenarios…
The second element we can use is Diamond Princess cruise ship which is kind of quarantine comparable situation… and the epidemic was recorded on the ship 56 days ago… and currently they still have 14% of active cases and 86% of closed cases… when China was in 54th day of the quarantine they still had 14% of active cases…
China and Diomond Princess cruise ship teach us that with strict quarantine might be required about 80 days to defeat the virus…
What will happen in the rest of the world? It is very difficult to foresee…
There are different strategies… and some countries are difficult to compare… but what is common agreement is that the virus spread fast… it is invisible for almost 14 days… and can create sever complications in 5%-20% of the cases…
With fast increase in cases there are no sanitary systems in the world that can take care of patients in need… and without care those patients cannot survive…
Italy is in their 25th day since quarantine was introduced… so to compare it with Wuhan we should expect at least another two weeks to equal the number of healed and infected people if the Chinese model will be applicable to Italy although two countries are not completely comparable because of the different discipline applied to quarantine areas…
At the moment Italy has 26% of closed cases and 74% of active cases… in 2-3 weeks we may hopefully start to have more people healed than infected in Italy… and if this will be the case we will have another case of a quarantine strategy that will lead us as an example to try to foresee the future…
Croatia's first lock down measure was to close schools back on 13th of March… so if we take that as initial day of our containment strategy which is far away from quarantine like measures that were lately applied we are in our 20th day of the struggle and we have 91% of active cases and 9% of closed cases…
There are several European countries in similar situation and we have yet to see what the evolution will be…
Being very close to Italy our crisis council in Istria urged the central government to adopt extreme measures very fast… and we were acting fast in Istria… and the central government was following but we are not sure we've been fast enough… many people at the beginning not seeing the virus were not able to understand what was going on… and experience proved that it takes always some time to adopt to restrictive measures…
Two weeks ago we closed all the activities except pharmacies and food stores… people are invited to stay at their homes… from a week ago people are not allowed to move from one town to another town and need to stay at home… we still do not have full quarantine formally proclaimed but we are very closed to it…
Croatian officials stated that by mid June or July Croatia might lift containment measures… so we might be 2-3 months away from returning to circulate inside Croatia… and in summer period the national events might have minimal security conditions to re start again…
How and when will communication between countries will be restored? It is very difficult to foresee today…
Being this year generation split between six continents and being many countries at different stages…
I calculated the percentage of active cases as of 30th of March on total tasted cases… which is also the metric I used above to estimate after how many days of total quarantine a country could bring close to 0 its cases… and the situation in the countries of our players and their families is the following:
China (3%), S.Korea (43%), Venezuela (69%), Spain (72%), Italy (74%), France (75%), Japan (75%), Germany (79%), Belarus (79%), Hong Kong (82%), Belgium (83%), Canada (84%), Australia (84%), Switzerland (86%), Romania (87%), India (89%), UAE (89%), Netherlands (91%), Croatia (91%), Austria (92%), Uruguay (92%), Nigeria (92%), UK (93%), Serbia (93%), Bosnia and Herzegovina (93%), Bulgaria (93%), North Macedonia (93%), Ecuador (94%), Moldova (94%), USA (95%), Russia (96%), Sweden (96%), Ukraine (96%), Turkey (97%), South Africa (97%), Portugal (97%), Slovenia (97%), Czech (98%), Poland (98%), Finland (98%), Malta (99%)…
Looking at the above metrics we can see that for the most of the countries it is the beginning of the battle… and it is more and more clear that world tennis will take time to gain minimum safety security to travel again…
By taking into consideration all the above I am sorry that the 25th Smrikva Bowl 2020 generation will not be able to measure their talents level on their Smrikva Bowl gathering but I am sure they will have a lot of opportunities to measure it in years to come with those other Smrikva Bowl children who were selected for the 25th edition…
I will keep following the progress of each of the Smrikva Bowl children from distance although we might never meet in person with most of you…
… I am also pleased to share with you all again that as Smrikva Bowl accepted players you will be always welcome to our particular talent development class named Smrikva Bowl Tennis Talents Family Week…
As some of you may know because have been selected already for the class…. this program is reserved to the accepted Smrikva Bowl players and past Smrikva Bowl players. The program is run by me and Coach Luca Appino credited for scouting 5 players who reached #1 ATP/WTA ranking (Rafael Nadal, Andy Roddick, Kim Clijster, Dinara Safina, Caroline Wozniacki)…
During a week time there are almost 50 hours of different type of classes shared with the player and the family… and more about the Family Week program you can find in the attached file.
This emergency will pass… and I wish each of you may find the way to continue to develop your tennis talent no matter how difficult it may look like… imagination is a very powerful tool.. and imagery and mindfulness are those tools that can be trained today in our containment world…
Embrace the challenge and I am sure most of you will show next year how strong you are and I am also sure most of you will be already next year part of your under 12 national teams…
A big hug to all of you!
Stay safe and take care,
Miodrag Bozovic