SMRIKVE LOUNGE library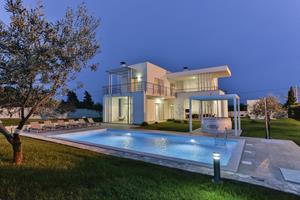 Villa SMRIKVE LOUNGE Library List
includes 35 books most of which donated by friends of Smrikve over the years…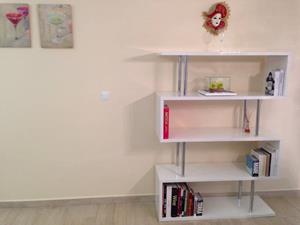 199 wonders of the World, The Finest Treasures of Civilization and Nature on Five Continents, Naumann &Gobbel, Lisse, 1999.
APRILIA RACING MANUAL, Noale, 1999.
ARMENULIĆ RADMILO, Tenis – sve o tenisu, Sportska knjiga, Beograd, 1985.
BONIFACIO ANDREA, ISTRIA e DALMAZIA, le citta' della Serenissima e la loro difes, ISTRIA and DALMATIA, the cities of the Serenissima and their defence, Terra Ferma, Regione del Veneto, marco Polo System G.e.i.e., Venezia, 2013.
BOZOVIC MIODRAG, Unione Europea e democrazia cosmopolita. Un'idea per la pace, Milano, 2005.
COLOMBO SANDRO, Moto Guzzi da corsa, tutti i modelli dal 1921 al 1940, Giorgio Nada Editore, Vimodrone (Milano), 1995.
DAROVEC DARKO, PANJEK ALEKSANDER, KOVREČIČ PETRA, Srce Istre – poti kulturne dediščine, Heart of Istria – heritage and art: cultural itineraries, Založba Annales, Koper, 2007.
D'ALESSIO ORNELLA e SANTINI MARCO, Le piu' belle strade del vino, Itinerari in Europa tra filari e vigneti, De Agostini, Novara, 2005.
DOMINE ANDRE, Wine, Konemann, 2003.
GALLAGHER LEIGH, the airbnb story, Virgin books, London, 2017.
GIGGAL KENNETH with paintings by CORNELIS de VRIES, Classic Sailing Ships, W.W.Norton&Company, New York – London, 1988.
GOMBRICH ERNST H., La storia dell'Arte raccontata da Ernst H.Gombrich, Leonardo Arte, Milano, 2000.
GRANT ADAM, essere originali, come gli anticonformisti cambiano il mondo, La sfida al pensiero comune per creare nuove idee, Hoepli, Milano, 2016.
HAN FOOK KWANG, WARREN FERNANDEZ, SUMIKO TAN, Lee Kuan Yew, the man and his ideas, Marshall Cavendish Editions, Singapore, 2015.
ISAACSON WALTER, Steve Jobs, Arnoldo Mondadoti Editore, Milano, 2011.
KRSTULOVIĆ ANTE, Vina Hrvatske, Vodeći hrvatski vinari, najbolja hrvatska vina i najvažnije vinske sorte, Profil, Zagreb, 2009.
LOREN SOPHIA, Ieri, oggi, domani, La mia vita, Rizzoli, Milano, 2014.
MANDELA NELSON, Io, Nelson Mandela, Conversazioni con me stesso, Sperling & Kupfer, 2010.
MARE, Cubebook, White Star, Vercelli, 2003.
MOREL PHILIPPE, CROPPER ELIZABETH, HUBERT HANS, MAZZOCCA FERNANDO, MICHEL CHRISTIAN, QUINSAC ANNIE-PAULE, l'arte Italiana dal Rinascimento al 1905, Garzanti Editore, Cernusco S/N (Milano), 1999.
NEGRI GIOVANNI e PETRINI ELISABETTA, ROMA CAPVT VINI, la sorprendente scoperta che cambia il mondo del vino, Mondadori, Milano, 2011.
O'BRIEN TERRY, The World's greatest speeches, Selection and Introduction, Popular in association with Rupa, London, New Delhi, 2016.
PELLIZON UMBERTO, FACCHIN NIKKI, ISTRA – ISTRIA, Grafiche Manzanesi, 2008.
PEROVIĆ BRANKO, Austrougarske ville i kuće u Puli, vraćanje memorije gradu, Pula, 2011.
PERRY JOHN CURTIS, Singapore – unlikely power, Oxford university press, New York, 2017.
PRINA FRANCESCO e DEMARTINI ELENA, Grande Atlante dell'Architettura, Mondadori Electa, Milano, 2005.
PULA – Pula sa starih razglednica, Pola sulle vecchie cartoline illustrate, Pula auf alten ansichtskarten, and then the postcard arrived in Pula, C.A.S.H., Pula, 1993.
SEELING CHARLOTTE, MODA, Il secolo degli stilisti, 1900-1999, Konemann, Milano, 2000.
SUBOTIĆ IRINA i LJUBIĆ IRINA, Jelena Šantić, Narodno pozorište i Grupa 484, Beograd, 2005.
TERRA, Cubebook, White Star, Vercelli, 2004.
TRAVIRKA ANTUN, Istria – history, culture, art heritage, Forum, Zadar, 2006.
VACCARINI GIUSEPPE, Manuele del Sommelier, come conoscere, apprezare, valutare il vino e come gestire una cantina, Giunti Editore, Milano, 2005.
ZUFFI STEFANO, Grande Atlante della Pittura, dal Mille al Duemila, Mondadori Electa, Milano, 2003.
ZUFFI STEFANO, il Rinascimento, 1401-1610: lo splendore dell'arte european, Mondadori, Milano, 2002.
WEI CHEN, JACK MA, Founder and CEO of the Alibaba Group, the Authorized Biography by his Assistant, The real Jack Ma you may never have imagined to know, Pigeon Books India, New Delhi, 2015.