SMRIKVE LOUNGE library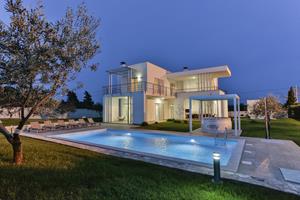 Villa SMRIKVE LOUNGE Library List
includes 88 books most of which donated by friends of Smrikve over the years…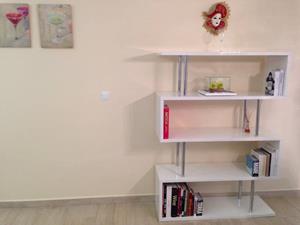 199 wonders of the World, The Finest Treasures of Civilization and Nature on Five Continents, Naumann &Gobbel, Lisse, 1999.
ANDRIĆ IVO, Znakovi pored puta; biseri našeg nobelovca, Sezam book d.o.o., Zrenjanin, 1981. (donated by family Despot)
APPINO LUCA (in collaboration with NADAL TONI), The World of Rafael Nadal, secrets of his success, 30 ways to improve your game www.rafabook.com 2009.
APRILIA RACING MANUAL, Noale, 1999.
ARCHAOLOGISCHES MUSEM ISTRIENS, HISTRIA, ISTRA, ISTRIEN, Ein Archaologisches Juwel in der Adria, Grafomark, Zagreb, Oktober 2005.
ARMENULIĆ RADMILO, Tenis – sve o tenisu, Sportska knjiga, Beograd, 1985.
BARICCO ALESSANDRO, The Game, Einaudi, Torino, 2018. (donated by family Pieragostini)
BARTA PETER, PJATEK SLAVOMIR, Bratislava Castle on Postcards, Slovenske narodne muzeum, Historicke muzeum, Bratislava, 2011.
BLOCKSIDGE DAVID, Journey through Singapore, A captivating Portrait of Singapore – from Marina Bay to Changi Airport, Tuttle Publishing, Singapore, 2016.
BONIFACIO ANDREA, ISTRIA e DALMAZIA, le citta' della Serenissima e la loro difes, ISTRIA and DALMATIA, the cities of the Serenissima and their defence, Terra Ferma, Regione del Veneto, marco Polo System G.e.i.e., Venezia, 2013.
BOŠKOVIĆ RATKO, Ivica Todorić, Profil, 2017, Zagreb.
BOZOVIC MIODRAG, Unione Europea e democrazia cosmopolita. Un'idea per la pace, Milano, 2005.
CALABRESI MARIO, La mattina dopo, Mondadori, Milano, 2019.
CARMI EUGENIO, Budapesti Torteneti Muzeum, Fidia Edizioni d'Arte, 1992.
COGNOLI SIMONA, SQUADRILLI LUCIANA, Olio, lo straordinario mondo dell'olio extravergine d'oliva, Edizioni LSWR, Milano, 2017.
COLOMBO SANDRO, Moto Guzzi da corsa, tutti i modelli dal 1921 al 1940, Giorgio Nada Editore, Vimodrone (Milano), 1995.
CVEK ELMO, Order no.12: Pula in Austrian Epoch: people and Buildings, Histria Croatica C.A.S.H, Pula, 2016.
DAROVEC DARKO, PANJEK ALEKSANDER, KOVREČIČ PETRA, Srce Istre – poti kulturne dediščine, Heart of Istria – heritage and art: cultural itineraries, Založba Annales, Koper, 2007.
D'ALESSIO ORNELLA e SANTINI MARCO, Le piu' belle strade del vino, Itinerari in Europa tra filari e vigneti, De Agostini, Novara, 2005.
DOMINE ANDRE, Wine, Konemann, 2003.
ĐOKOVIC NOVAK, Serviraj za pobedu, četrnaestodnevni plan bezglutenske ishrane za vrhunska fizička dostignuća i mentalnu snagu, Laguna – Novosti, Beograd, 2013. (donated by family Despot)
COMMERFORD MARTIN THOMAS, The inventions, researches and writings of Nikola Tesla, World Cloud Classics, San Diego, 2019. (donated by Brice Gower)
EHLERS CHAD & STRAND HANS, Sweden, Schweden, Suede, Bonnier Fakta, 2016. (donated by family Malmstrom)
FON BOŠTJAN, Dušan Mravlje, Tek- moja norost, Didakt, Ljubljana, 2013.
FRISCIC VJERAN, Tenis bez tajni, Tenis, Zagreb, 2004.
GALLAGHER LEIGH, the airbnb story, Virgin books, London, 2017.
GAVANDE ATUL, Being Mortal, Medicine and WHat Matters in the End, Hamish Hamilton, Penguin Books, India, 2014.
GEILE FRANK, COLOGNE, with more than 200 tips on restaurants, bars and activities, Emons, Cologne, 2016.
GEORGE TOWN's Historic Commercial & Civic Precincts, George Town World Heritage Incorporated, Penang, 2015.
GIBBY MIKE, Street Art Penang Style, Entrepot Publishing Sdn Bhd, Penang, 2016.
GIGGAL KENNETH with paintings by CORNELIS de VRIES, Classic Sailing Ships, W.W.Norton&Company, New York – London, 1988.
GOMBRICH ERNST H., La storia dell'Arte raccontata da Ernst H.Gombrich, Leonardo Arte, Milano, 2000.
GOYA, I grandi maestri, Il sole 24 ore, Firenze, 2012.
GRANT ADAM, essere originali, come gli anticonformisti cambiano il mondo, La sfida al pensiero comune per creare nuove idee, Hoepli, Milano, 2016.
GRANT ADAM, Originals, How non-conformists move the World, Penguin Books, New York, 2017.
GRIGORJEVIĆ KIPNIS BORIS, Roždenije Peterburga, Fordevind, Sankt Peterburg, 2017. (donated by Veronika Dogaeva in 2021)
HAN FOOK KWANG, WARREN FERNANDEZ, SUMIKO TAN, Lee Kuan Yew, the man and his ideas, Marshall Cavendish Editions, Singapore, 2015.
HUGUES CARLO, Maslinarstvo Istre, Alaiografia Istriana, Ilustrirao Giulio de Franceschi, Ceres, Zagreb, 1999. (donated by Ilic family)
ISAACSON WALTER, Steve Jobs, Arnoldo Mondadoti Editore, Milano, 2011.
IVETIC EGIDIO, Istočni jadran, Povijesni atlas jednog sredozemnog primorja, Centro Ricerche Storiche – Rovigno, br. 44, str.1-415, Rovinj- Rovigno, 2017. (donated by family Mihovilic – Sverko)
JONES JAY BRIAN, George Lucas, jedan život, Profil, Zagreb, 2017.
JORDISON SAM, Enemies of the people, we'are all screwed and here's who to blame, Harper Collins Publishers, London, 2017.
KOCH CHARLES, HOOKS BRIAN, Believe in People, bottm-up solutions for a top-down world, St.Martin's Press, New York, 2020. (donated by Brice Gower)
KRSTULOVIĆ ANTE, Vina Hrvatske, Vodeći hrvatski vinari, najbolja hrvatska vina i najvažnije vinske sorte, Profil, Zagreb, 2009.
LASHINKSY ADAM, UBER, Kako preko taksija zagospodariti svijetom, Profil, Zagreb, 2017.
LAWRENCE KOH CHOON TECK, Growing up with Lee Kuan Yew, Educational Publishing House Pte Ltd, Singapore, 2014.
LIU SHICONG and GU QINAN, Famous quotes of Chinese wisdom, Commercial Press, Hong Kong, 2014.
LLOYD KYI TANYA, Il mio piano per salvare il mondo, Rizzoli, Milano, 2019.
LOREN SOPHIA, Ieri, oggi, domani, La mia vita, Rizzoli, Milano, 2014.
MANDELA NELSON, Io, Nelson Mandela, Conversazioni con me stesso, Sperling & Kupfer, 2010.
MARE, Cubebook, White Star, Vercelli, 2003.
MARUŠIĆ ČIČI DUŠKO, NAČINOVIĆ DANIEL, Istra – Hrvatska, Pula, 2000.
MIHOVILIĆ KRISTNIA, TERŽAN BIBA, HANSEL BERNHARD, MATOŠEVIĆ DAMIR, BECKER CORNELIA, Rovinj prije Rima, Rovigno prima dei Romani, Rovinj vor den Romern, Oetker-Voges Verlag Kiel.
MICHELSON GERALD & MICHELSON STEVEN, Sun Tzu, the ultimate collection, Advantage Quest Publications & Popular, Petaling Jaya, 2015.
MONTANELLI CLAUDIO, Pensieri, canzoni e poesie, Milano, 2013.
MONTANELLI CLAUDIO, Uomo probo, Milano, 2015.
MONTANELLI CLAUDIO, Fino alla fine, Milano, 2016.
MONTANELLI CLAUDIO, Foreign Fighter senza ritorno, Milano, 2017.
MONTANELLI CLAUDIO, C'e' aria di neve quaggiu', Milano, 2018.
MONTANELLI CLAUDIO, Nation, Storia di una rock band accattivante, Milano, 2019.
MOREL PHILIPPE, CROPPER ELIZABETH, HUBERT HANS, MAZZOCCA FERNANDO, MICHEL CHRISTIAN, QUINSAC ANNIE-PAULE, l'arte Italiana dal Rinascimento al 1905, Garzanti Editore, Cernusco S/N (Milano), 1999.
MOURATOGLOU PATRICK, Educate to win, Amphora sports, 2007.
NEGRI GIOVANNI e PETRINI ELISABETTA, ROMA CAPVT VINI, la sorprendente scoperta che cambia il mondo del vino, Mondadori, Milano, 2011.
O'BRIEN TERRY, The World's greatest speeches, Selection and Introduction, Popular in association with Rupa, London, New Delhi, 2016.
PELLIZON UMBERTO, FACCHIN NIKKI, ISTRA – ISTRIA, Grafiche Manzanesi, 2008.
PENANG'S LIVING LEGACY, Heritage traders of George Town, George Town World Heritage Incorporated, Penang, 2014.
PEROVIĆ BRANKO, Austrougarske ville i kuće u Puli, vraćanje memorije gradu, Pula, 2011.
PERRY JOHN CURTIS, Singapore – unlikely power, Oxford university press, New York, 2017.
PRAGUE, Pražsky Svet, Prague, 2009.
PRINA FRANCESCO e DEMARTINI ELENA, Grande Atlante dell'Architettura, Mondadori Electa, Milano, 2005.
PULA – Pula sa starih razglednica, Pola sulle vecchie cartoline illustrate, Pula auf alten ansichtskarten, and then the postcard arrived in Pula, C.A.S.H., Pula, 1993.
SANT PETERSBURG, History- Architecture – Art, Sant Petersburg, 2017. (donated by Veronika Dogaeva in 2021)
SEELING CHARLOTTE, MODA, Il secolo degli stilisti, 1900-1999, Konemann, Milano, 2000.
SKAZI PUŠKINA, Živopisja Paleha, Sankt Petersburg, 2020. (donated by Veronika Dogaeva in 2021)
SONER CAGAPTAY, Novi Sultan, Profil, Zagreb, 2017.
SUBOTIĆ IRINA i LJUBIĆ IRINA, Jelena Šantić, Narodno pozorište i Grupa 484, Beograd, 2005.
TAN YEN FONG, Robert Kouk, Kanyin Publications, Kuala Lumpur, 2018.
TERRA, Cubebook, White Star, Vercelli, 2004.
TESLA NIKOLA, Moji pronalasci – My Inventions, Autobigrafija Nikole Tesle – Autobiography of Nikola Tesla, Znanje, Zagreb, 2015
THE ARENA AND THE NEARBY PARKS – PAST AND PRESENT, Archeological Museum of Istria, Pula, 2018.
TOLSTOJ L.N., Misli na kažnji denj, Moskva 2019 (donated by Veronika Dogaeva in 2021)
TRAVIRKA ANTUN, Istria – history, culture, art heritage, Forum, Zadar, 2006.
VACCARINI GIUSEPPE, Manuele del Sommelier, come conoscere, apprezare, valutare il vino e come gestire una cantina, Giunti Editore, Milano, 2005.
WEI CHEN, JACK MA, Founder and CEO of the Alibaba Group, the Authorized Biography by his Assistant, The real Jack Ma you may never have imagined to know, Pigeon Books India, New Delhi, 2015.
YEE CHEN MAY, The Royal Selangor Story, born and bred in pewter dust, Archipelago Press, Kuala Lumpur, 2012.
ZAMBRATIJA, Prehistoric Sewn Boat, Arheološki muzej Istre (I.Conzani Uhač, G. Boetto, M.Uhač), Monografije i katalozi 33, Pula, 2019.
ZUFFI STEFANO, Grande Atlante della Pittura, dal Mille al Duemila, Mondadori Electa, Milano, 2003.
ZUFFI STEFANO, il Rinascimento, 1401-1610: lo splendore dell'arte european, Mondadori, Milano, 2002.