Smrikva Bowl Tournament
26th Smrikva Bowl 2021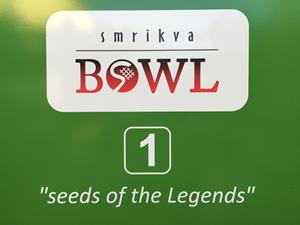 ---
Note – 8th of April 2021 – Due to coronavirus pandemic the 26th Smrikva Bowl 2021 edition is canceled.
All the selected players that successfully completed their candidacy process by 30th of March have received their confirmation letter by 6th of April and will be listed among 26th Smrikva Bowl 2021 generation players. Their names were published as per tradition on the the expected opening ceremony day of the 26th Smrikva Bowl 2021… which was scheduled for 21st of June.
With hope that pandemic will end in 2022 the candidacy process for the 27th Smrikva Bowl 2022 edition (players born in 2012) will start as per tradition on Smrikva Bowl Ambassador's Day 21st of September 2021.
27th Smrikva Bowl 2022 will be played from (18th) 20th till 25th of June 2022… "seeds of the Legends of tomorrow"…