Smrikve c Code

Smrikve, October 2010
The Star Wars "Return of the Jedi" is the first film I remember seeing with my dad at the cinema… it was 1983 and I was 10… the cinema was named "Istra"… I was the same age as the Smrikva Bowl players we host every year in Smrikve :)…
In the introduction of this article I would just underline that I like the way Jedi use the lightsabers and I like the way Smrikva Bowl kids use their rackets :)... Smrikve c Code is a story about virtue created by training and wish to learn…
My dad was pilot and for me watching The Star Wars with him at the cinema was a particular experience … I had many questions and he, as usual, with smile and pleasure answered to each of my questions…
Dad used to take me with him on the airport when I was little… and I remember him entering the cockpit of the plane with pilot helmet watching towards me and giving me the sign that he was ready to fly… than he turned on the engine of the plane and watched towards me again with smile in his eyes…
I stayed about 100 meters from the airplane with his colleagues and watched him taking his plane towards runway…
From the place where I stayed only part of the runway was visible because of the wood and he took the plane in the area that was invisible to me to prepare for the takeoff… I was able to hear the force of the engine… and when the sound of the force started to increase I knew that my dad will be visible soon… his colleagues were telling me "be ready soon your dad will come"… and when he started to be visible on the back of the plane there was the fire… almost half length of the airplane had the fire extension formed by his engine and I just noticed his helmet in the cockpit and followed by my kids eyes his airplane reaching the sky…
The Jedi are characters in the Star Wars universe bound to a code of morality and justice and are trained in the use of the light side of the force. They learn to use the Force, and weapons, known as lightsabers, which emits a controlled energy flow in the shape of a sword, to serve and protect their Republic and the galaxy from conflicts or government instability…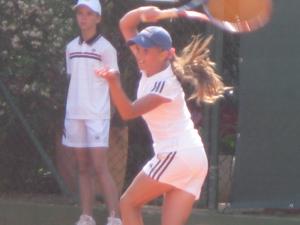 Since long time ago I started to note the ability of Smrikva Bowl kids using the racket and thinking at the same time on Jedi's ability to use the lightsaber :)…
Some of my students use Wilson's ying & young damper… known as Tao sign… they like the symbol but are still too young to have an idea about it ;)… I will try to use this symbol to help me explain how little the difference could be in forming a balance in anything we do… every action has a reaction in our World… in the first classes of physics we learn Newton's third law…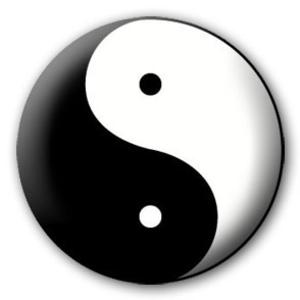 Tao is an abstract concept found in Taoism, Confucianism, and more generally in ancient Chinese philosophy and East Asian cultures.
While the word itself translates as "way", "path", or "route"… it is often used philosophically to signify the fundamental nature of the World we are used to living on Earth… it is often referred to as "the nameless", because neither it nor its principles can ever be adequately expressed in words.
While the Tao cannot be expressed, Taoism holds that it can be known, and its principles can be followed. Much of Taoist writing focuses on the value of following the Tao – called Te (virtue) – and of the ultimate uselessness of trying to understand or control Tao outright. This is often expressed through yin and yang arguments, where every action creates a counter-action as a natural, unavoidable movement within manifestations of the Tao.
I used the above short explanation to introduce the Codes used in the Star Wars universe…
As in the Tao symbol there were knights trained to use the dark side of the force and the light side… this is the way how mankind functioned since the human written memory goes back…
For new ideas people have to go beyond… out of the known patterns by using their imagination… the kids are many times Master in this…
"Truly wonderful the mind of a child is."... :)
DARK SIDE (The Sith Code)
• Peace is a lie. There is only passion.
• Through passion, I gain strength.
• Through strength, I gain power.
• Through power, I gain victory.
• Through victory, my chains are broken.
• The Force shall free me.
LIGHT SIDE (The Jedi Code)
• There is no emotion, there is peace.
• There is no ignorance, there is knowledge.
• There is no passion, there is serenity.
• There is no death, there is the Force.
The Jedi Code was rewritten by Grand Master Luke Skywalker upon reestablishing the Jedi Order:
• Jedi are the guardians of peace in the galaxy.
• Jedi use their powers to defend and to protect.
• Jedi respect all life, in any form.
• Jedi serve others rather than ruling over them, for the good of the galaxy.
• Jedi seek to improve themselves through knowledge and training.
Smrikve c code is the code…
...and… just one more thing…
... "La guerra no le hace a uno grandioso."... ;)
I am pleased to close this article with Dire Straits and their Brothers in Arms song… starting with the sound of the thunder… The concert was made in 1988 to honor Nelson Mandela…
BROTHERS IN ARMS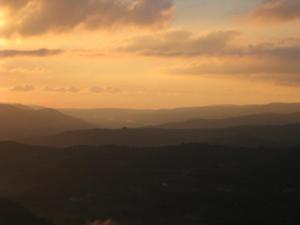 These mist covered mountains
Are a home now for me
But my home is the lowlands
And always will be
Some day you'll return to
Your valleys and your farms
And you'll no longer burn
To be brothers in arms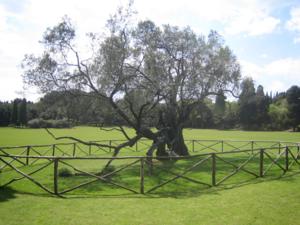 Through these fields of destruction
Baptism of fire
I've whittnessed your suffering
As the battles raged higher
And though they did hurt me so bad
In the fear and alarm
You did not desert me
My brothers in arms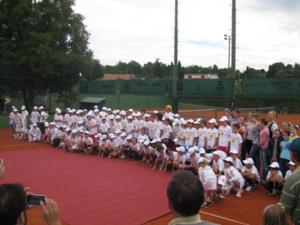 There's so many different worlds
So many different suns
And we have just one world
But we live in different ones
Now the sun's gone to hell
And the moon's riding high
Let me bid you farewell
Every man has to die
But it's written in the starlight
And every line on your palm
We're fools to make war
On our brothers in arms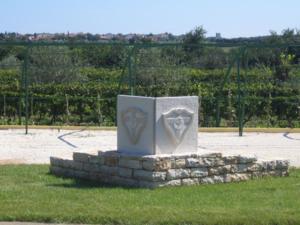 Miodrag Bozovic
Please visit www.smrikve.com to learn more about Smrikve, Istria from Smrikve, Smrikva Bowl, one of the most important under 10 tennis tournaments in the World, and Villa Smrikve, for your accommodation with swimming pool in Stinjan (Pula – Pola) if you decide to spent your holiday in Istria, Croatia.