Smrikva Bowl Tournament
World in Smrikve
There are many players coming from places that are far away from Smrikve. Each player becomes a Smrikva Bowl Ambassador in his/her club, country and in the World. Their word continues to help Smrikve to attract each year the new talented players emerging in the World today.
Smrikva Bowl founder dream that one day Smrikva Bowl Ambassadors will help him to spread the word about Istria as a unique place worth being visited for its cultural heritage… Smrikva Bowl Ambassadors mission is also to promote Istria from Smrikve cultural e-book
---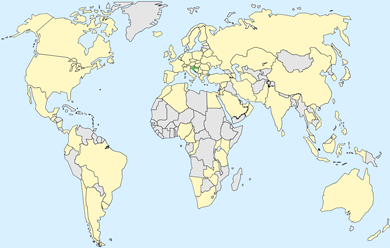 ---
SMRIKVA BOWL AMBASSADORS' HOME COUNTRIES… 101 COUNTRY
Algeria
Argentina
Armenia
Austria
Australia
Azerbaijan
Bahrain
Barbados
Belarus
Belgium
Bermuda
Bolivia
Bosnia and Herzegovina
Brazil
Bulgaria
Canada
Cameroon
Chile
China
Colombia
Congo – ex Zaire
Croatia
Czech Republic
Cyprus
Denmark
Ecuador
Egypt
El Salvador
England
Estonia
Finland
France
Germany
Greece

Hong Kong
Hungary
Jamaica
Iceland
India
Indonesia
Iran
Ireland
Italy
Israel
Japan
Jordan
Kazakhstan
Kenya
Kosova
Kuwait
Lebanon
Lichtenstein
Lithuania
Macedonia
Malta
Moldova
Morocco
Mauritius
Malaysia
Mexico
Montenegro
Namibia
Nicaragua
Nigeria
Northern Ireland
Norway
Oman
Panama
Philippines

Poland
Porto Rico
Portugal
Romania
Russia
Scotland
San Marino
Saudi Arabia
Serbia
Singapore
Slovenia
Slovak Republic
South Africa
South Korea
Spain
Sri Lanka
Sweden
Switzerland
Syria
Taiwan
Tanzania
Thailand
The Netherlands
Turkey
Turkmenistan


UAE


Ukraine
United States
Uruguay
Vietnam
Zambia
Zimbabwe

---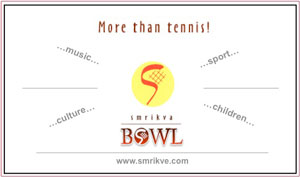 There are different ways to look at the sport and there are different way to look at the music, to the culture and also to the children.
The vision of the sport prefered in Smrikve is the one described by Nelson Mandela – Madiba: "Sport has the power to change the world, the power to inspire and the power to unite people in a way little else can – it is an instrument of peace."
We would like to think that Mandela's vision of sport can be extended to culture, music and children :)
---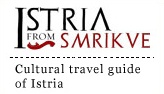 …CULTURAL E-BOOK "Istria from Smrikve" it is a gift to all Smrikva Bowl players that travel over the Earth to play Smrikva Bowl. The book aims to further promote Smrikva Bowl and present Istria as cultural destination. It is also a gift to all the people who enjoy learning about different cultures.
Smrikve (Pula), 26th March 2009
Dear Smrikve and Smrikva Bowl Friends,
I completed recently a virtual book about Istria and its culture that aims to promote future SMRIKVE LOUNGE, to further promote Smrikva Bowl (considered one of the most important under 10 tennis tournaments in the World) and present Istria as cultural tourism destination.
www.smrikve.com/istria/ is the link that I am pleased to invite you to visit.
If you like Istria from Smrikve I would be also pleased if you forward this link to your friends that may be interested to visit Istria and thus help to spread the word about Istria as cultural destination.
The book aims to provide the reader with useful information about the places that should be visited. You will find information about: Istrian architecture, history, music, cuisine, olive oil and wine. Over 90 places are described in it and almost 1800 pictures were made. The best traditional restaurants, olive oil and wine producers were gathered in a database that you can easily find in the book or using the toolbar, or the section of Istrian Cuisine.
If you decide to include Istria in your travel itinerary, I would be pleased to let you know that you can consider to be our guest in Smrikve. Smrikve is a privately owned estate and a tennis club (home to Smrikva Bowl), situated on the outskirts of the city of Pula, surrounded by olive groves and vineyards. Smrikve is located mere 5 minutes from the beach, 10 minutes from Pula's Roman Arena, about 15 minutes from Pula's International Airport and only few kilometres from the famous Brioni islands.
I dream to see one day many former Smrikva Bowl players preparing for important tournaments in SMRIKVE LOUNGE, using Smrikve tennis courts.
At Smrikve you can play tennis, taste our own made olive oil and wine, enjoy the farm animals, take pleasure in the surrounding nature and the nearby sea or have lovely discussions by the fireplace. Villa Smrikve can currently accommodate few families. However, upcoming SMRIKVE LOUNGE will provide more accommodation.
Events and people that shaped European history have had much influence in Istria as well. Istria's size could be compared to Rome, London and Paris. However, instead of driving through the crowded streets of Rome, Paris or London you will be driving through the beautiful Istrian nature while enjoying the same European cultural heritage.
About 200,000 inhabitants, beautiful Mediterranean nature, lovely hilltops covered with woods, crystal blue sea, excellent food, olive oil that is considered among the best in the World, outstanding wine, many nice towns and villages that are well worth a visit – most of which are inhabited for over 3000 years. This is in very few words ISTRIA.
Istrian region was the most prominent during the Roman Empire period, the Early Byzantine Empire, the Venice Republic, the Austro-Hungarian Empire, and during Yugoslavia, when the Brioni islands were the stage of Tito's Non Aligned policy during the Cold War.
Today, Istria is often compared to Tuscany for its beauty, culture and the tradition of producing olive oil and wine. If you visit Istria you will realise that Istria is simply Istria. Throughout the year, and especially in the summer, there are various cultural events held every day in almost every Istrian town. Every day you can find something that could be of interest to you and in just few hours you can be on St. Mark's square in Venice.
Olive oil and wine are part of the culture of a particular region. During the Roman Empire, both Istrian olive oil and wine were among the best in the whole Empire and today they are part of the Istrian heritage.
I hope you will enjoy Istria From Smrikve and forward the link of the book to your friends thus help Istria to become one day a recognized cultural destination. Thanks in advance for each e-mail :).
Regards,
Miodrag Bozovic
Please visit www.smrikve.com to learn more about Smrikve, Istria from Smrikve, Smrikva Bowl, one of the most important under 10 tennis tournaments in the World, and Villa Smrikve, for your accommodation with swimming pool in Stinjan (Pula – Pola) if you decide to spent your holiday in Istria, Croatia.