Smrikva Bowl Tournament
Smrikva Bowl Winners
Smrikva Bowl continues with its scouting of tennis talents and spreading its mission.
24th SMRIKVA BOWL 2019
Ksenia Efremova (RUS) and Svit Suljic (SVN)
---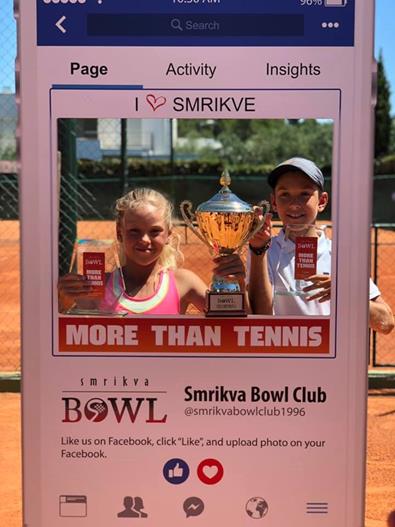 Please visit www.smrikve.com to learn more about Smrikva Bowl, one of the most important under 10 tennis tournaments in the World, and Villa Smrikve, for your accommodation in Stinjan (Pula) if you decide to spent your holiday in Istria, Croatia. In Villa Smrikve you can enjoy tennis, sea, good istrian food, Smrikve wine and olive oil, and events in Pula and Istria.