Istrian towns and villages
On the following Istrian map you will find some major towns and villages described in Istria from Smrikve. By a click on desired town or place you can start your virtual tour of it.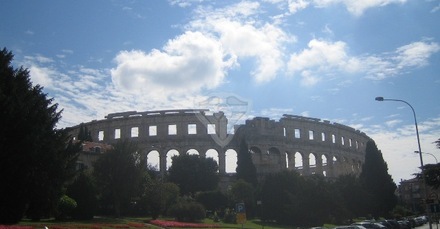 ---
Many towns described in Istria from Smrikve have the information about top quality olive oil makers, wine makers and also the top quality restaurants.
Usually wine, olive oil and food represent the culture of a place. Using the icons on the toolbar you can discover that world and make your real visit of Istria even more pleasant.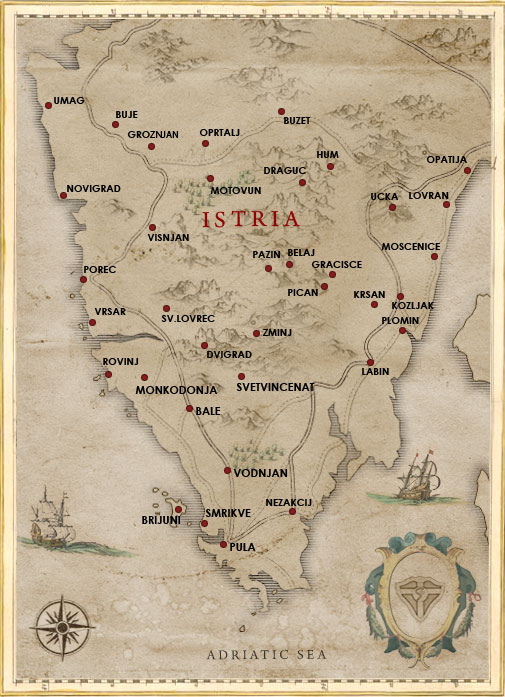 The most distant place described in this virtual book is little bit more than an hour drive from Smrikve.

Istria's size could be compared to London, Paris and Rome. However, instead of driving through crowded streets of London, Paris or Rome you will be driving through the beautiful Istrian nature while enjoying the same European cultural heritage.
Most of the towns and villages described in Istria from Smrikve are over 3000 years old thus when you visit Istria you will be able to feel several historical periods that made big influence in creating todays European and in some elements also the World heritage.