Mutvoran – Momarano:"St. Mary Magdalalene"
Mutvoran is an old Istrian village located on the eastern coast of Istria near Marcana. It is about 21 kilometres far away from Smrikve. On the old road that goes to Barban, once you arrive in Marcana just follow the indications for Mutvoran. Mutvoran is one of rare Istrian villages with Renaissance architecture elements.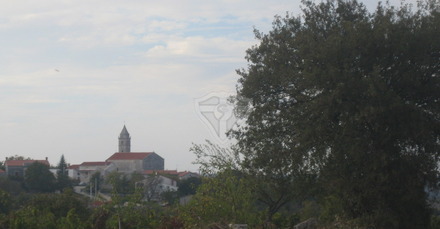 ---
located 21 kilometres from Smrikve
it is one of rare villages in Istria with Renaissance architecture elements
not to be missed: the interior of the Church of St Magdalene
---
MUTVORAN – VIRTUAL TOUR AND HISTORICAL OVERVIEW
A the entrance of Mutvoran you will note the impressive ruins of the old town gates and the tower. The medieval walls have been integrated in the later residential houses over time. The municipal loggia in front of the gates have been recently restructured.
The village is very small but there are several houses made with perfectly cut stones. There are also a number of houses with Renaissance facades.
The Parish Church of St. Mary Magdalene is assumed to be very old. Some sources indicated that could date back into the 5th century. This church is mentioned for the first time in 490.
It is likely that was destroyed in 1132 and got the current form probably in the 13th century. The last major restructuring was made for sure in 1622. Some other sources indicates that the church could have been destroyed from 1132 until 1622.
The way this church is built, with perfectly cut stones, shows that the village was important in the past. It has a nice rose window on the main façade and also the bell tower is particular. Inside the church hosts several valuable art works. It has five altars.
The oldest church object is the altar slab from 1431, with a pre-Renaissance stone central part. There is also a Renaissance wooden retable from 1520 with wooden sculptures of the finest workmanship made by the Venetian sculptor Campso. This art work is probably the most beautiful in Croatia from that period.