Rovinj – Rovigno: "Istrian Venice"

Rovinj is located on the western coast of Istria and it is one of my favourite Istrian towns - especially for its charm and beauty. I prefer to go there taking the old road Vodnjan - Bale - Rovinj. Rovinj is a town where I could walk every night through its narrow, stone paved streets, and enjoy it differently every time.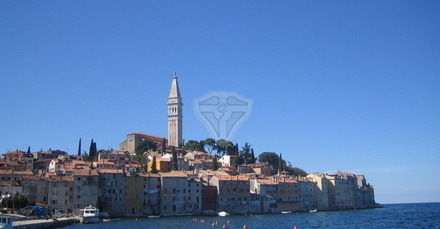 ---
located 34 kilometres from Smrikve
Mediterranean atmosphere
it is one of the most charming Istrian town
not to be missed: the visit of the old town, ice cream in the garden of the Hotel Angelo d'Oro, Venetian bell tower of St. Euphemia and the interior of the Parish Church, Batana boat museum, the museum in Califfi palace and the Chapel of the Holy Trinity
events not to be missed: "Grisia" art festival on the second Sunday of August
Istria from Smrikve aims to promote Istrian cultural heritage... Slow Travel, Slow Food and Sustainable Living... and in this section dedicated to Rovinj-Rovigno's heritage you may note the permament virtual "Slow Travel Exhibition" of selected families and events worth visiting... you will find recommended accommodations, restaurants, wine and olive oil to taste, event to attend... :)
---
ROVINJ – VIRTUAL TOUR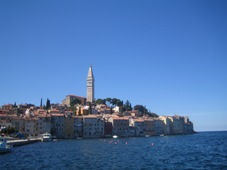 Once you arrive in Rovinj there is a large car parking area nearby the sea, in the northern part of the old town. When you arrive by car in Rovinj, near to the old town, just leave it in this large parking area and your exploration of Rovinj can start.
I could walk every night through its narrow, stone paved streets, under its ancient arches and across its many squares and enjoy it differently every time. This is Rovinj, the most photographed and the most picturesque town in Istria.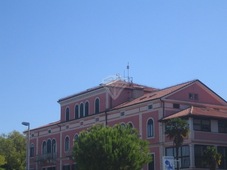 Even before you enter the old town you will enjoy the view towards it, and the houses built nearby the water will take your attention. I would like to remined you that Rovinj was originally an island.
Before you enter the old town, on the other side of the street, on the east side of the parking, you will note few nice, relatively recent buildings that dates back in the 19th century.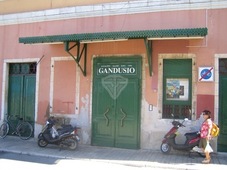 The first and largest building hosts the aquarium while the second one is known as Villa Vianelli.Villa Vianelli has a particular loggia with columns, similar to a tower.
If you continue to walk nearby the coast line towards the old town, you will see an open market near the first line of houses. There is also a big independent building on your left side, right before the open market. This building is the Rovinj's theatre that was built in 1845.