Peroj – Peroi: "Istrian Montenegrin's"

Peroj is a small village located on the western Istrian coast, about 8 kilometres far away from Smrikve. There are several ways to reach Peroj. For Smrikve guests is recommended to take a walk nearby the coastline. Istria was hit by plague many times in its history and in 1657 Montenegrin population settled down in this village.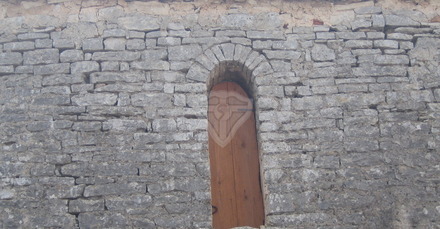 ---
located 8 kilometres from Smrikve
it is the village with centuries old Istrian Montenegrin population
---
PEROJ – VIRTUAL TOUR AND HISTORICAL OVERVIEW

If you drive from Vodnjan towards Fazana and you turn right before arriving to Fazana after few kilometres you will arrive in Peroj. The other way is if you drive towards Vodnjan than at the exit of Fazana you will find the indication to turn left.
The interesting fact related with Peroj's village is that this village is mostly inhabited with Montenegrin population that arrived in Peroj in 1657.
In 1644 Peroj was devastated by plague and only three people remained live in the village at the time. This is the main reason why the Venetian Senate needed this immigrants from the Montenegro.
You might be surprised by the Orthodox architecture of the Parish Church of St. Spyridon built in 1834 because there are not many building of this type in Istria.
The bell tower is from 1860, while the church today houses the Cretean – Venetian icons transported from the Orthodox Church of St. Nicholas in Pula. The valuable iconostasis, the altar screen of the Parish Church with paintings of the Saints, dates back into the 16th – 17th century.
In the village, about hundred meters to the west from the Parish Church, there is a pre-Romanesque Catholic church of St. Stephen that dates back into the 7th and 8th century. The architecture is a mixture of elements of late Antique and Byzantine – Ravennian architecture.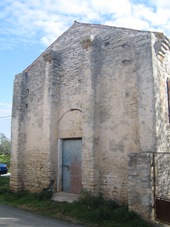 Until recently this building was split in three parts and used as a stable. The frescoes paintings inside this old church are from the 13th century.
Peroj is an old Istrian settlement and its origin dates back in prehistoric times. During the Roman period it was an important place for the vacations of Pula's patrician families.
Peroj was mentioned for the first time in the 9th century, in relation with Rizan's assembly. At the time was mentioned as Casale Petriolo and also Pedrolo. Peroj was also part of the feud "St. Apollinare" that belonged to the church of Ravenna since the 6th century.
In 1028, the Emperor Corrado II gave this feud to Bishops of Pula. Almost two centuries later, in 1189-1190, Pula Bishops gave Peroj in feud to Ruggero Morosini.