Rabac – Porto Albona: "A new tourist settlement"
Rabac was a small fishing village, developed in the relatively empty central part of the eastern Istrian coast, that became in the last decades an important tourist centre.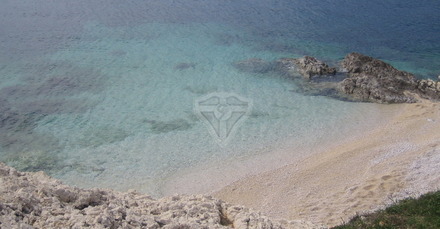 ---
located 49 kilometres from Smrikve
Mediterranean charm and atmosphere
not to be missed: the walk nearby the seaside, and gastronomy experience at family hotels: Villa Annette and Nostromo
---
RABAC – VIRTUAL TOUR AND HISTORICAL OVERVIEW
Rabac was known as a fishing village and today as a tourist destination but historically was a Liburnian settlement. Around Rabac various prehistoric hill fort settlements were located such as: St. Gallo, Labin and Cunzi.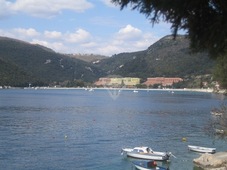 The interesting fact related with Cunzi is the information that the stone walls that were protecting the settlement were ten meters large. Probably, like in the other natural harbours, this prehistoric populations used the port of Rabac for the navigation.
Comparing to the other Istrian towns and villages Rabac could be considered a new settlement in Istria.

The oldest building dates back in the 15th century and it is the Church of St. Andrew. All around it you will see lovely seaside and beautiful small beaches.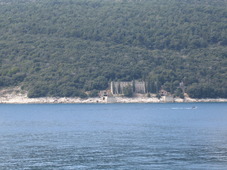 On the other side of the bay you will note remnants of the bauxite loading terminal built during Italian government, named teleferica. Teleferica was connected with a 9 kilometres long cable wire to Cere, a little place in the Labin's hinterland, where between the two World Wars, the bauxite was most intensely exploited. After the second World War, the port ceased with activities and the cable wire was dismantled.
In 1808, during the short Napoleon rule over Istria, there was a study to fortify Rabac. At the time Rabac was named Porto Rabaz. Some famous travel writers had the opportunity to meet with its natural beauty in the mid of the 19th century.
Later on, at the end of the 19th century, some summerhouses were built. The first hotel, named Quarner, was opened in the 1889. During the Austro Hungarian Monarchy period Rabac was considered a beautiful place but other places have been developed during that time such as: Opatija, Brioni, Lovran and Porec.
In 1907 Austro Hungarian Prince Ferdinand visited Rabac but first large hotel was built during Italian rule period, in 1925, and today Rabac is representing an important Istrian tourist settlement.

After the second World War, Rabac became part of Yugoslavia (Croatia).