Baredine Cave – Grotta Baredine: "Istrian underground world"
Baredine Cave is located in the area of Porec. On the road that goes from Porec to Visnjan. When you arrive to Nova Vas you will find the indication for Baredine Cave on your left side of the road. Istria has many natural caves and this one could give you an idea of the Istrian underground world. In the village Festini near Zminj there is another cave that has recently been opened to the public and is also worth visiting.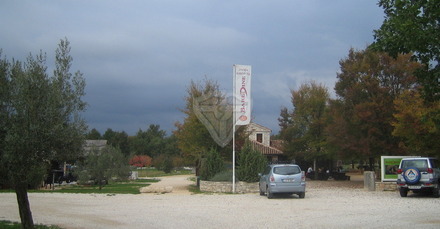 ---
located 60 kilometres from Smrikve
not to be missed: the visit of the Cave and its underground world
Baredine Cave is a natural Istrian beauty that could be visited if you are interested in the underground world.

Since 1973 members of the caving club Proteus have been exploring the cave and at their initiative, in 1986, this place was proclaimed a Nature monument owing to its exceptional beauty of decorations.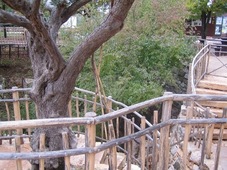 The cave is a treasury of stalagmites and stalactites, underground sculptures created by the constant work of water over the centuries.
This cave is privately owned and thanks to the passion of the owner you can enjoy the beauty of it and learn more about the cave by taking a 40 minutes walk accompanied by the guide.
There is a story that you will hear and several sculptures that have been realized by long lived work of the water. Some sculptures have been named by the owner of the cave and the most importants are: ten meters long "curtains", a statue of the Virgin Mary, the shepherdess Milka's body, the Tower of Pisa and the snowman with torch which is also the trademark of the cave.
Visiting the site you will also hear the legend story about Gabriel and Milka, it is a love story between a Nobleman from Porec and a shepherdess from Nova Vas.

There are five halls and galleries and your visit will go into deep of over 50 meters. In the fourth hall you will pass by a 4 meters wide and 66 meters deep hatch, descending to the underground lake. The cave is 132 meters deep and the temperature in it is 14 °C.
Another interesting fact of this visit is the encounter with the underground animal world. You will see: the "man's fish", an endemic animal species, transparent cryfish, insects, and some others inhabitants of the cave.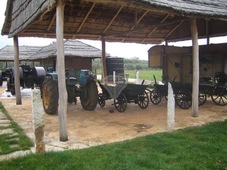 Outside the cave, on the left side of the entrance to it, there is an open agro museum arranged by the owner of the property.
In certain periods of the year an open museum with prehistoric pottery displayed can be seen in the area located on the right side of the entrance of the cave.
In Baredine Cave's photo gallery you will find few pictures of how the entrance area of the Cave Baredine looks like.