Umag – Umago: "ATP tournament in the old Roman Humagum"

Umag is located around 80 kilometres from Smrikve and is a very special place during a week in July when the Studena Croatia Open - ATP tournament is played in Stella Maris tennis centre. Slavko Rasberger, the former tournament director, has created one of the most beautiful Istrian public events, confirmed also by numerous ATP excellence awards.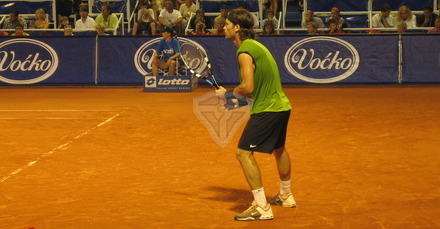 ---
located 80 kilometres from Smrikve
Mediterranean charm and atmosphere
dominant is Venetian architecture
not to be missed: the visit of the old town, the Parish Church of the Assumption and St. Peregrin and the museum in Mugela's Tower
events not to be missed: ATP Tennis Tournament Studena Croatia Open in July and the chamber theatre festival Golden Lion also in July
Istria from Smrikve aims to promote Istrian cultural heritage... Slow Travel, Slow Food and Sustainable Living... and in this section dedicated to Umag-Umago's heritage you may note the permament virtual "Slow Travel Exhibition" of selected families and events worth visiting... you will find recommended accommodations, restaurants, wine and olive oil to taste, event to attend... :)
If you are in Smrikve that week you should take a day to visit the tournament. Mr. Slavko Rasberger, the former tournament director, created one of the most spectacular public events in Istria and probably Croatia.
The tournament was organized for the first time in 1990. With a limited amount of money Mr. Rasberger was able to attract every year some of the best tennis players in the World like: Goran Ivanisevic, Carlos Moya, Ivan Ljubicic, Rafael Nadal, Novak Djokovic, Nikolaj Davidenko, David Ferrer, Guillermo Canas, Goran Prpic, Thomas Muster, Gustavo Kuerten, Marcelo Rios, Juan Carlos Ferrero, and many others.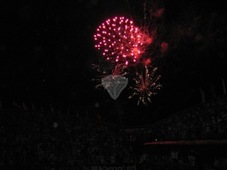 In 2007, Carlos Moya won his fifth Umag title. It was very nice to see Jofre Porta with Carlos Moya in Umag. Jofre Porta is his trainer and Jofre was in Smrikve in 2006 with Virginia Pena that ranked third on 11th Smrikva Bowl 2006 and was the winner of 12th Smrikva Bowl 2007.
Every year the closing ceremony in Umag is a beautiful moment. The tournament hymn "What a Wonderful World" is played together with the fireworks. It is a real spectacle. Hopefully one day some Smrikva Bowl players will return in Istria to play also this tournament.
Lets return to the old part of the town of Umag that is worth to be visited. Umag was built on the foundations of Roman settlement Humagum. The old town is very small and is located on a peninsula like Porec. Until 19th century the old town of Umag was an island. Partially the older settlement has retained its original Medieval urban structured characterized by the narrow streets and small squares that create a charming atmosphere.
---
UMAG – VIRTUAL TOUR